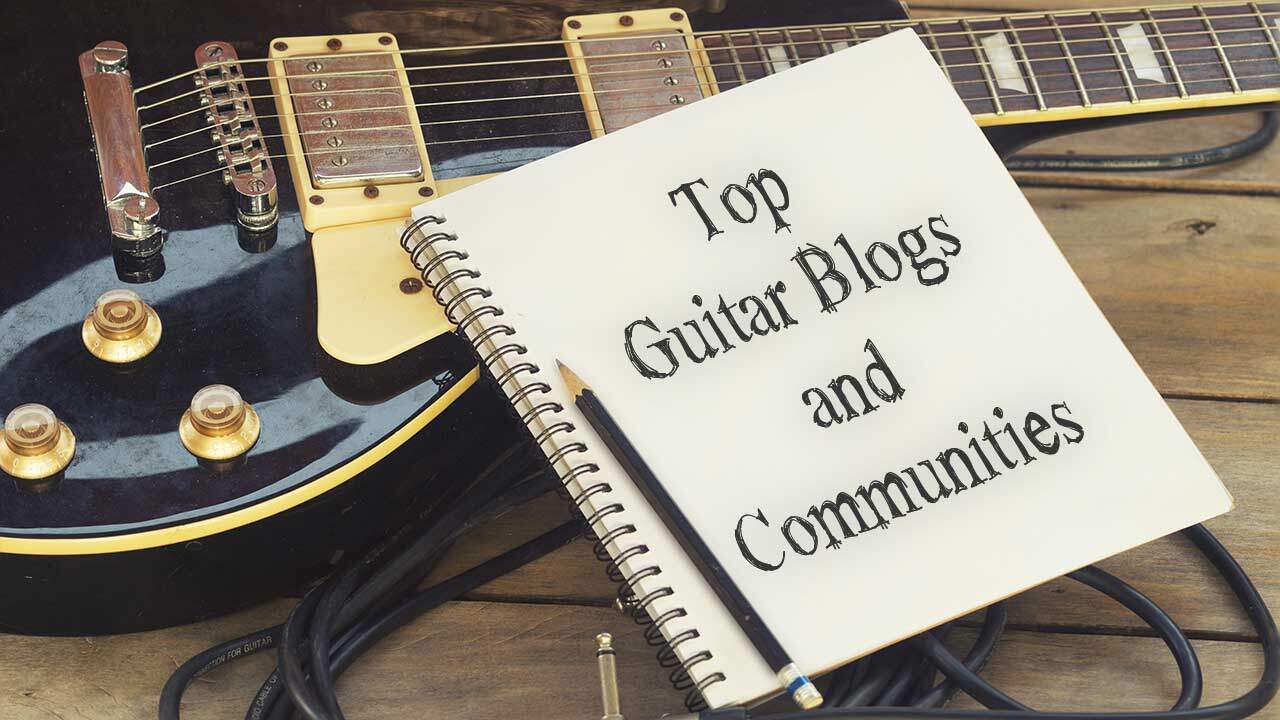 ---
The online community of guitar players is filled with many talented people. The best of whom share their insights and advice through top guitar blogs. There are also different types of guitar blogs or forums created not just by one person but by a group of people who wish to share their knowledge and insights about guitars.
Here are some of the top guitar blogs enriching the community:
---
Guitar Tricks Blog
https://www.guitartricks.com/blog/
Guitar Tricks represents a prime example of how technology has developed whole new levels of convenience for those learning guitar. Established in 2008, they've leveraged their massive experience into an award-winning lesson system that's one of the easiest, fastest methods of learning guitar to be found on the internet.
Why we love the blog: The Guitar Tricks blog is chock full of interesting, relevant articles and reviews aimed at active guitar students. It's broken down into a half dozen logical sections like How To, Music Theory, Gear, Bands etc. and the content is often conveniently presented in bite size-chunks that are easy to digest.
---
Guitar Chalk
Founded in 2012, Guitar Chalk offers up a host of incredibly in-depth and well researched articles. Their contributors list reads like a veritable who's-who in the guitar publishing world. Offering up everything from online lessons reviews, academic and educational resources, to detailed gear reviews, and an articles section that's full of quality content of all kinds.
Why we love the blog: The quality of the articles is simply outstanding. While no guitar site can offer up a solution to every guitar player's questions under one roof, Guitar Chalk is a great place to find solid information on a multitude of topics.
---
Shredaholic
As the name implies, Shredaholic is for guitar players who love to shred. But that doesn't mean that the website is only limited to heavy metal music. It also provides tips on how to improve your speed or how to practice efficiently. They also have an area where you can read about your favorite guitar players. They also have reviews and more technical articles to learn how to play the guitar and improve your skills
Why we love the blog: This blog is very helpful to those who love to play guitar as well as those who teach guitar. It provides very useful tips for teachers, which can also be used by those who are teaching themselves.
---
Nail Guitar
If you get bored by simply reading information about guitars and you learn more if things are shown to you, then you will love Nail Guitar. Andy Collins is the man behind the blog and in it are his videos. He is a YouTube sensation who helps guitar players of various levels to play different songs. He is up to date with the latest songs and he also has blog posts on guitar lessons.
Why we love the blog: Apart from the guitar lessons, he also teaches how to play current songs through video so he shows you exactly how to play it. This is great for beginners, especially those who are not yet experienced in reading tabs or simple chords.
---
Guitar Lifestyle
http://www.guitarlifestyle.com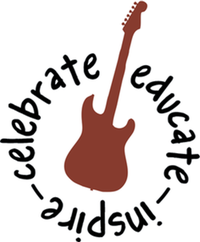 Guitar Lifestyle blog is written by Josh Evitt. Here you will find comprehensive reviews about guitars and gear related to guitars. There are also very useful tips for guitar collectors as well. They also have an area where you can find more information about what some of the most famous guitar rock bands use.
Why we love the blog: In this blog, you get to see different guitars from different brands. It is also a useful source of information if you want to know what guitars and gear are being used by various rock bands.
Guitar Answer Guy
http://www.guitaranswerguy.com/blog

The Guitar Answer Guy blog is owned by Bobby and the articles you find in there are written by him or some of his guests or contributors. The blog is very beginner friendly and in fact, they focus on helping beginning guitarists with everything they need to know. They can provide tips for guitar selection and even provide guitar lessons.
Why we love the blog: We love the blog for its simplicity and for the topics that are geared towards helping beginners. Whether you are a beginner or a more experienced guitar player, you may find some of their tips and advice to be very useful and effective.
---
Classic Guitar
http://classicalguitar.org/blog
Classic Guitar is a great blog to follow and explore so that you can learn everything there is to know about the classic acoustic guitar. Although it offers a more traditional take on guitars, the kind of music you find in it is not limited to traditional music only.
Why we love the blog: They offer free stuff like a downloadable guitar eBook, guitar exercises, and sheet music.
---
Guitarhabits
Guitarhabits is a blog by Klaus Crow who has been playing the guitar professionally for the last 20 years. The blog is about anything and everything about guitar. It is mostly filled with guitar lessons, exercises, tips and tricks, licks, music theory, and just about everything about guitars.
Why we love the blog: Every lesson in the blog is free and you can take the lessons as you wish. There are also videos in the blog that helps in the better visualization of the lessons or tips.
---
Guitar Noise
http://www.guitarnoise.com/blog

Guitar Noise is blog that provides help and information for beginners as well as more experienced guitar players. They provide mini-lesson for absolute beginners and provide even more complicated lesson fit for those who already know the basics. They have published articles from various authors so you get to see not just one person's opinion.
Why we love the blog: We love that the blog doesn't only focus on one kind of guitar. Instead, it has lots of information on different kinds such as bass guitars, 12 string guitars, ukulele and left handed guitars and many others.
---
Eddie's Guitars

Eddie's Guitars is another blog that doesn't limit their focus to one type of guitar. They review lots of different guitars and show you videos playing them. Video and sound quality is great so you really get to see and compare guitars.
Why we love the blog: They provide reviews for various guitars, most of which are high-end acoustic guitars. It is a great blog to find your dream guitar or a guitar that you would consider as a good investment.
---
The Guitar Journal
http://www.theguitarjournal.com

The Guitar Journal is a blog by Jesse who is based in Sweden. It talks about the different guitar gear, guitar apps and some of their recommended resources. They also feature different guitar players who have captured their interest.
Why we love the blog: Posts are done weekly so you can expect to read something new every week. They are really updated with the latest apps and gear available for guitars.
---
Guitarz

Guitarz has been up and running since 2002 and until today, they are still adding more articles about anything related to guitars. They provide lots of reviews not just on popular guitars that you find on the market, but also the more obscure models. They also provide relevant news about anything related to the guitar industry.
Why we love the blog: They have lots of pictures of some of the rarest guitars ever made, some of which you never knew existed. Some of their posts have videos showcasing the guitars as well.

Join the Conversation
If you have any favorite blogs you think are exceptionally helpful, please leave a reply in the comments section below. We'd love to share notable sites and help keep the guitar community healthy.
---