The Best Guitar Reviews & Buying Guides

Thousands of new guitar models and gadgets keep hitting the market. This makes finding the best guitar or guitar related products an even greater challenge without having a trustworthy guide. Make informed decisions and avoid getting burned when buying your guitar gear.

Latest Articles

I've been working with Steve now for twenty years. He's done awesome work on my guitars - knows exactly what he's doing.
Happy indeed - - great work.
There is no one I trust more with my guitars. His attention to details that most people would miss is amazing.
Guitar breaking strings?

Is it constantly going out of tune?

Is your guitar buzzing, driving you nuts?
Any of these guitar problems sound familiar?... Guitar Niche is here to help..
If you're passionate about the instrument and want to read the latest guitar reviews, or learn how to make them play as good as they possibly can, you'll find your answers here.
You'll get FREE tips, videos and guitar setup guides packed full of pro guitar repair secrets to keep your favorite guitar playing fantastic.
Easy Setup & Repair Tutorials

How to do a Professional Guitar Setup
Being able to express yourself fully is also a matter of having your guitar set up so that it allows you to do so. Knowing how to set up a guitar, whether for yourself or for compensation, is like most other skills; a matter of time, experience, and good guidance.
Here are a few common problems we all deal with at one time or another as guitar players:
Buzzing, rattling
High action
Tuning issues
Breaking Strings
New instruments are by no means immune to these issues, as are those beautifully broken-in guitars we all love.
With the right mindset, guidance and working environment, which can be incredibly modest, you can achieve remarkable results. All you need is a helpful guide which offers an organized, educated approach to achieving your ultimate goal – setting up your guitar to its maximum potential.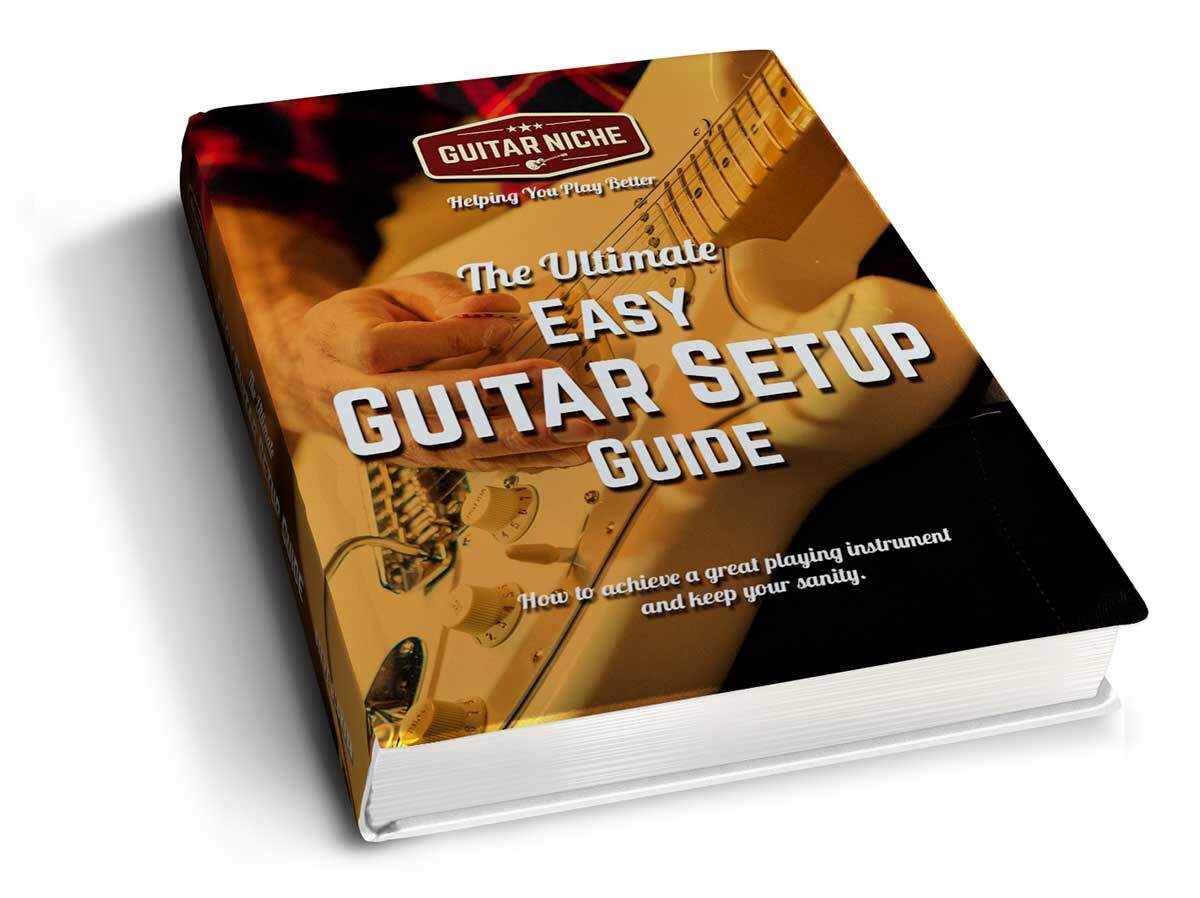 Featured Pro Guitar Setup Video:
How To Set Up A Fender Telecaster:


BONUS - If you're just starting out:
what kind of beginner guitar should I buy?
how much should I spend?
why do I need a guitar setup anyway?
how do I know if I'm getting a good deal?
where can I find starter materials that don't suck?
You'll find answers to those questions, and many more, right here.