In this Squier Affinity Series Telecaster review, we take a close look at what could be one of the best values for an affordable electric guitar on the market.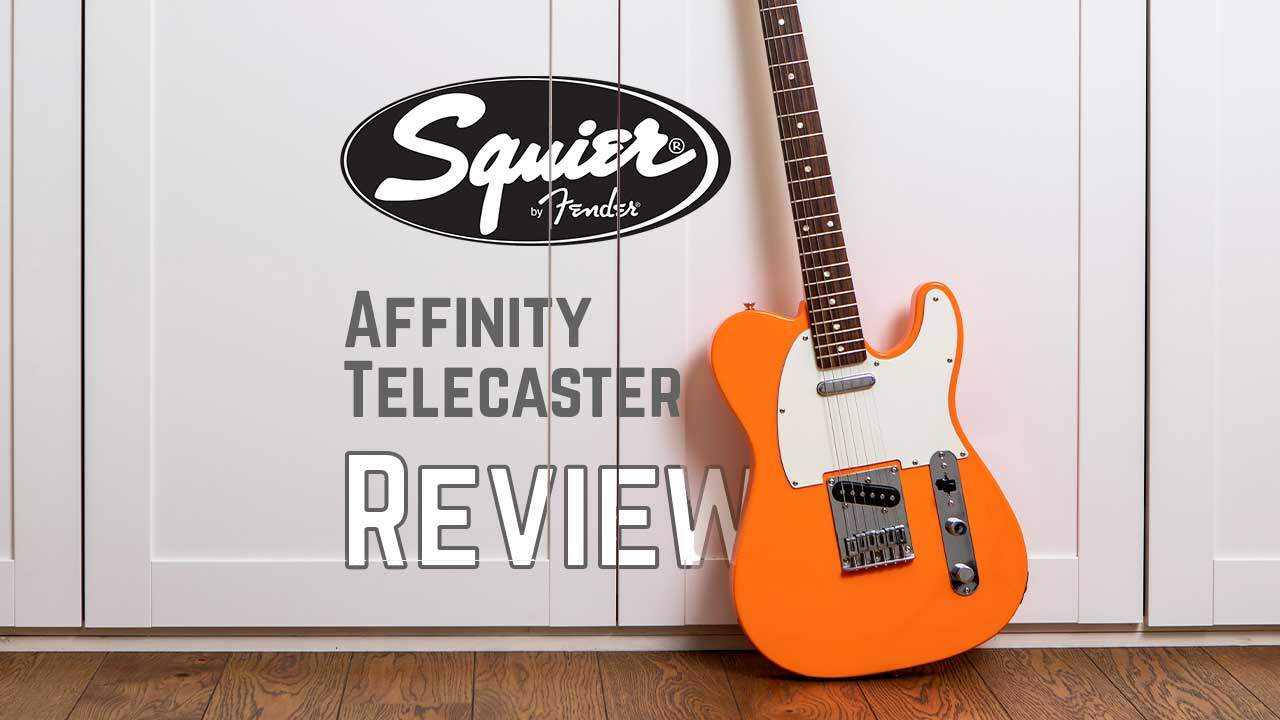 We certainly hope you benefit from the information we provide in this article! Just so you know, we may receive compensation if you use the links on this page. If you do, thank you so much!


An Affordable Version of Leo Fender's First Guitar, How Does the Affinity Tele Stack Up?
The Squier Affinity Telecaster at a glance:





Squier Affinity Telecaster Guitar


USER FRIENDLINESS

4.4 / 5

Iconic simple guitar design that holds tune and provides classic Fender tone

BUILD QUALITY

4.5 / 5

Built to last making it a great backup for pros or gigging tool for students

SOUND QUALITY

4.2 / 5

Captures that classic Fender Tele twang with limited buzz and hum

VALUE FACTOR

4.5 / 5

Excellent option for all players, lots of bang for the buck!


Squier Affinity Series Telecaster Overview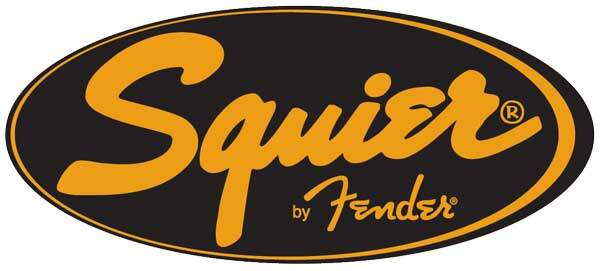 Squier's take on Fender's classic Telecaster design is one of the most popular and highly rated sub-$200 electric guitars. Used through many genres such as blues, rockabilly, classic rock, and country, you can't go wrong with a Tele.
These guitars are adored by both beginners and pros for their ability to cheaply recreate that classic Fender Telecaster sound.


One of the Most Versatile and Iconic Guitars of All Time





Much like Squier's SA-150 Acoustic guitar, the Affinity Telecaster is all about bringing Fender's premium sound to a more accessible price point. The Telecaster is an iconic electric guitar used by giants such as Jimmy Page, Prince, and Chrissie Hynde.
Famous for its sparkling clean tones and warm overdriven sounds, the Tele gets much of its sound from the brass plate holding the bridge pickup. Equally suited for beginners and pros, Squier's Affinity Telecaster will not disappoint Fender fans.


Who is the Squier Affinity Series Telecaster for?





Coming in just below $200, most would assume that the Squier Affinity Series Telecaster is a beginner level instrument. While the guitar is certainly a superb option for those looking for their first electric, it shouldn't be discounted by veterans.
The Affinity Series blends classic Fender tone with comfortable, simplified features. The two single coil pickups can be easily controlled by a 3-way selector switch and a volume and tone pot.
This simple two knob set up certainly makes controlling your tone far easier on beginners right out of the box. The versatility of the guitar also makes it a top choice for players of all levels. You can go from sparkling clean country and pop sounds to overdriven rock riffs in no time, without ever being boxed in.


What Can You Expect In The Box?







The Squier Affinity Series Telecaster is available in a number of packages from different vendors. You can purchase the guitar by itself, or as part of a beginner's pack where accessories come included.
With the package deal comes nice extras like guitar picks, a strap, clip-on tuner, and gig bag. All of these accessories can greatly help new guitarists keep their guitar in top shape when practicing or taking it out of the house.
It is worth noting that getting one of these packages will add a few extra dollars, taking the guitar north of $200 total.


Squier Affinity Telecaster Features





The Squier Affinity Telecaster has quite a few distinct, quality features. The two single coil pickups provide a diverse palette of sounds. Warmer and bassier tones coming from the neck, and brighter, "spank" from the bridge.
The 3-way selector switch lets you use each independently, or both in parallel, providing great sonic options. The Alder body is lightweight and comfortable to play sitting down or standing up. The neck is made of Maple, with either Maple or Indian Laurel fretboards available.





21 frets and dot inlays adorn the C-shaped neck, with the comfortable horn carve providing easy access to higher frets. The top loaded Telecaster bridge is paired with chrome tuners that provide great tuning stability, especially at this price point.
Plus, the bridge has six individual saddles for each string, making intonation adjustments easy for each string. While the pickups sound great, beginners should be warned that single coil pickups are susceptible to electrical interference.
This means that when played through an amplifier, there may be some hum or buzz produced by the guitar.


Tons of Color Options
The Affinity Tele is also available in a virtual rainbow of colorful finishes:


Affinity Highlights
Great, reliable tuning stability
Diverse tones from all 3 pickup configurations
Classic recreation of iconic Telecaster
Comfortable, C-shaped neck for beginners
Can come with needed accessories


Pros and Cons


Squier Affinity Series Telecaster Guitar Review


What We Like
Good tuning stability
Captures classic Tele tone
Many finish options
Smooth maple neck


What We Don't Like
Single coil pickups can be noisy
Some rough fret edges








See, and Hear It in Action
Squier's Affinity Telecaster should be ready right out of the box, especially if you get it as part of a beginner pack! Widely regarded as one of the best cheap guitars ever made, check out this great demo of all the Affinity Tele can do for you!


Other Affordable Electrics to Try
There has never been as many great cheap guitars for young players as there is right now. While it is easier than ever to find great guitars under $200, it also is harder to sift through the many great options.
If you're looking for another classic Fender design, Squier's Affinity Series Stratocaster might be for you. Just like the Tele here, the Affinity Strat is tried and true recreation of the three pickup Stratocaster, arguably the most iconic electric guitar of all time.
At an equally affordable price tag, you'll find even more tonal diversity in the Stratocaster. Plus, it's also sold as part of great beginner packages by many common retailers, making it student friendly.
If single coil pickups aren't quite your thing, or you want to play heavier music, check out the Epiphone Les Paul 100. An affordable take on Gibson's famous Les Paul design, the Epiphone Les Paul 100 packs that double humbucker crunch into a stripped down package. With a slightly shorter scale length than Fender guitars, some players may even find it more comfortable to learn on.
Sick of hearing about Fender and Gibson? Ibanez has just the guitar for you! Check out their GRX70, a "super-Strat"-styled guitar that mixes modern features with stunning finish options.
For players who want to pursue more technical styles of music such as fusion, metal, or Steve Vai-inspired madness, look no further. The GRX70 adds a unique HSH pickup diagram and dive-bomb ready tremolo system to a sub-$200 shredding machine.






Final Thoughts: Is the Squier Affinity Telecaster Worth Buying?
The Squier Affinity Series Telecaster has got to be one of the best values on the market. For players inspired by vintage sounds and styles, the Affinity Telecaster is one of the best affordable options.
Capable of taking you from The Rolling Stones to Rage Against The Machine, the Affinity Tele is packed with great features. The comfortable neck, tuning stability, and broad number of finish options more than compensates for any flaws.
Even though the fret edges may be a bit rough and the pickups can be noisey, you won't find many better guitars for under $200. And for pros, this is a superb guitar to purchase and customize or modify to your preferred specs!





What are Affinity Telecaster Customers Saying? >>


User Friendliness

Build Quality

Sound Quality

Value Factor