Is the Squier Affinity Stratocaster Package the right guitar outfit that'll give you a really good start at a reasonable price? Find out in our expert review!

We certainly hope you benefit from the information we provide in this article! Just so you know, we may receive compensation if you use the links on this page. If you do, thank you so much!


Squier Affinity Stratocaster Beginner Pack Review: Is This The Right Electric Guitar For You?
The Squier Affinity Stratocaster Package at a glance:



Squier Affinity Stratocaster Beginner Pack by Fender 


EASE OF USE

4.7 / 5

Comfortable body shape and fast neck make a convenient package

BUILD QUALITY

4.5 / 5

Reliable, straightforward guitar construction that works

SOUND QUALITY

4.5 / 5

Characterized by classic Strat sounds and versatile humbucker

VALUE FACTOR

4.7 / 5

Everything you need to get in playing, including a quality guitar



Overview of an Affordable Strat Package Designed to Quickly Get You Playing
While the Stratocaster was actually released after the Telecaster model, it is arguably Fender's most beloved and well known guitar.
Used by such legends as Jimi Hendrix, Jeff Beck, and Buddy Guy, almost every guitarist has played a Strat at some point. Squier, Fender's more affordable guitar line, introduces this convenient and versatile model to the marketplace.
The Affinity Stratocaster Package featured here pairs a higher output humbucker with the more mellow Strat single coils.
This lets students from many musical disciplines find the right sound and feel at home on the Affinity Stratocaster.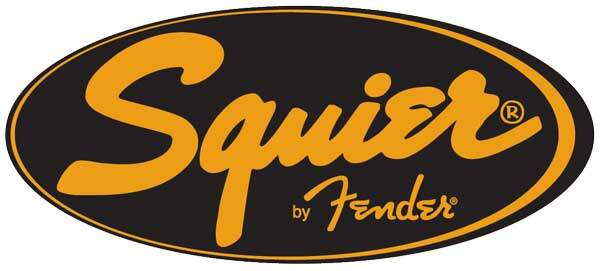 The Squier Affinity Stratocaster Beginner Package From Fender
While the Stratocaster may be most known for the historical legends that played it, it is still employed by many today.
Modern heroes such as John Frusciante, Melanie Faye, or John Mayer have led a new wave of students to wield a Strat.
This Squier Affinity Stratocaster Beginner Package is designed to get you playing quickly, without multiple purchases or trips to a guitar store.
The affordable price tag certainly makes it appealing to many, but the guitar included is no budget minded slouch.


Who Is The Squier by Fender Affinity Stratocaster Designed For?
Well, as the full name suggests, this package is meant to make beginner's and student's lives much easier.
Many students will find themselves wishing for a Strat after watching a David Gilmour or Jimi Hendrix solo anyways, making this an appealing purchase.
The real value though lies in the inclusion of awesome extras and accessories. Otherwise, the C-shaped neck and body contour make it a comfortable guitar to learn on for players of all sizes and shapes.


What's Included In The Box?





Inside the Squier by Fender Affinity Stratocaster Beginner Package you'll find many of the same accessories of its competitors.
One thing you won't find anywhere else is the free 3-month subscription to Fender Play that comes in this Squier bundle. Fender Play is Fender's own guitar lesson subscription site.
This provides valuable resources to many students who will buy this guitar to begin their six string journey.





A 15-watt Fender Frontman amp, a padded gig bag, and instrument cable help you get playing right out of the box.
Lastly, a guitar strap and extra picks are thrown in just to make this offer even better.





Squier Affinity Strat Features & Specs
The Squier Affinity Stratocaster featured in this package distills down many of Fender's finest features. The C-shaped neck is comfortable, and a common design featured on many Fender guitars you may play throughout your career.
The Poplar wood body and Fender-designed belly cut make it a lightweight and form fitting guitar to play sitting or standing. The real highlight though has to be the HSS pickup configuration.
The bridge humbucker is capable of providing that big, hard rock sound that many would expect from a Les Paul. Switch the 5-way selector around, and you can quickly go to blues, pop, funk, and more atmospheric sounds with ease.
There's no coincidence that this guitar design is used by a wide variety of players and genres. The 25.5" scale length is larger than the 24.75" or 25" scale length on some competitors guitars, but shouldn't discourage you from picking one up.


Affinity Strat Highlights
Versatile humbucking and single coil pickups
Comfortable, C-shaped neck
Beautiful finish options
Vintage style tremolo arm
Lightweight construction


How To Use Your New Squier Affinity Stratocaster
Purchasing this Affinity Stratocaster Beginner Package makes playing electric guitar very accessible.
You can immediately plug in and play right out of the box thanks to the included amp and cable.
Check out this helpful demo below and see how you can get the best sounds possible out of your new Strat!




Affinity Pros and Cons


Squier Affinity Strat Review


What We Like
HSS pickup configuration is versatile
Smooth neck
Includes tremolo arm
Includes valuable accessories
Includes free 3-month lesson subscription


What We Don't Like
Tremolo arm counteracts tuning stability if used aggressively
May want to stabilize or "block" the bridge







Don't Forget To Comparison Shop!
Another popular take on the Strat design, the Yamaha Gigmaker Electric Electric Guitar Pack features their Pacifica model. This is another humbucker and single coil-style guitar, or HSS as we call it.
Read our complete review here.
With excellent versatility and an equally affordable price tag, the Pacifica has quickly become another favorite of beginners.
While this package doesn't include a gig bag like the others do, it's still a worthy contender in the beginner guitar package world!
If you were inspired to pick up the guitar because of Jimmy Page instead of Jimi Hendrix, a Les Paul may be for you.
The Epiphone Les Paul Electric Guitar Player Package provides many of the same necessary accessories as this Squier package at a cheaper price.
Swap out the free Fender Play subscription for a convenient clip-on tuner, and you're off to the races. This dual humbucker guitar may be a bit less versatile sonically however.
The Les Paul's classic looks, design, and vintage finish give it plenty of appeal.






Squier's Affinity Strat Package By Fender Is Popular For A Reason…
Much like the aforementioned Les Paul, the Stratocaster design and features are deeply embedded in guitar culture. There may not be a worst place to start your guitar journey than this, and the versatile pickup options don't hurt either.
The free subscription to Fender Play really should not be overlooked, as that can be a valuable way to stay motivated or speed up your progression.
Overall the Squier Affinity Stratocaster Package may be a bit more expensive than the competitors.
Don't let that dissuade you from picking one up though, the Squier Affinity Strat and Fender reputation are held in high regard for good reason!



What are Squier Affinity Strat Players Saying? >>


Ease OF Use

Build Quality

Sound Quality

Value Factor