For a great value entry-level acoustic, is a Squier package worth considering? Find out in our Fender Squier SA-150 Dreadnought Acoustic Guitar Review.
We certainly hope you benefit from the information we provide in this article! Just so you know, we may receive compensation if you use the links on this page. If you do, thank you so much!
Squier SA-150 Dreadnought Guitar Review – Is It A Good Affordable Acoustic Package?
The Squier SA-150 Dreadnaught Acoustic at a glance:

Squire SA-150 Acoustic Guitar by Fender
USER FRIENDLINESS

(4.0)

Comfortable guitar but has rough fretwork, nice gloss finish on neck

BUILD QUALITY

(3.9)

Built to last thanks to a lightweight Basswood body, laminated top

SOUND QUALITY

(4.1)

Comparable to higher priced options, has a full, resonant sound

VALUE FACTOR

(4.3)

Excellent sound comfortable size and feel for well under $200


Fender Squier SA-150 Overview
Fender's budget entry into the acoustic guitar world, this acoustic does not disappoint. The Squier SA-150 Dreadnought is a reliable and light option for new and experienced players alike.
The body features laminated Mahogany sides and back with a stained hardwood top. The Squier SA-150 Dreadnought's Nato neck features 20 frets with a slim, beginner friendly shape.
Scalloped bracing supports the internal structure help giving it that full, warm dreadnought sound.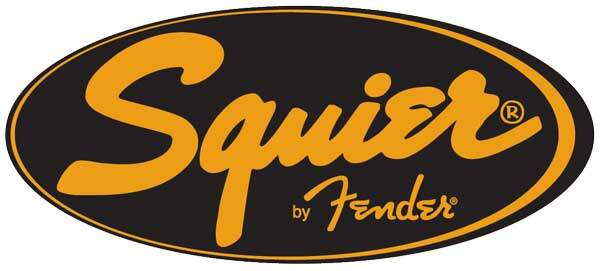 An Acoustic from the World's Most Trusted Electric Guitar Maker
Fender and their related Squier series is one of the most dependable and popular electric guitar makers in the world. Now, they've created an entry-level acoustic to pair with their popular entry level Squier Stratocaster packs.
Like many acoustics at this price point, the 25.6" scale length guitar has the neck meets the body around the 15th fret. The Squier by Fender SA-150 Dreadnought acoustic is constructed from affordable but lightweight tone woods.
The neck is a bit slimmer than most, giving it an easy to play and fast feel along with the smooth gloss finish, even if the frets can be a bit rough.


Find great deals on Squier guitars at Sweetwater.com! >>
Who is the Squier Dreadnought for?
Squier's SA-150 dreadnought acoustic is mainly made to appeal to beginner players and students. The affordable price tag and trusty name brand makes it an excellent choice for beginners.
Especially because all newly purchased Squier products come with either a 3 or 6 month free membership to Fender Play. While it is certainly suited and marketed towards beginners, the Squier SA-150 Dreadnought is no slacker.
Experienced players who need a cheap, throw around acoustic should also check it out. The guitar has great bass response, a fast neck, and won't put a dent in your wallet.
What Comes in the Box?

Read the Latest Squier SA-150 Acoustic Guitar Reviews >>
The Fender Squier SA-150 Dreadnought is most often sold as part of a package deal. In fact, part of what makes it so perfect for beginners is that it sets you up with everything you need.
You'll get a gig bag, picks, extra strings, and a strap meaning you get playing ASAP. Even better, you get a 3 month subscription to Fender Play, Fender's online guitar tutorial site.
Depending on where you purchase it from, you may even get an extra instructional DVD suited for beginners. Overall, it's a one stop shop for players looking to get their acoustic guitar journey underway.
Squier SA-150 Acoustic Features
The Squier SA-150 Full Size Acoustic is a stripped down, straightforward acoustic guitar for beginners and experienced players alike. The neck is made of Nato wood with a stained hardwood fretboard and 20 frets with dot inlays.
The neck also features a plastic nut, a dual action truss rod, and covered chrome tuning machines. The SA-150 comes stock with Fender Dura-Tone acoustic guitar strings as well, but you can an extra pack for when one breaks or they begin to lose tension.
The laminated Mahogany body features scalloped x bracing to support the dreadnought body and stained Hardwood top. The Mahogany body gives the guitar a bit of a darker sound, giving it excellent bass response.
The dreadnought sound does provide a warm, full sound though that makes it ideal for singer-songwriters and beginners. The bridge is stained Maple, and wrapping up the features of the SA-150 is the stylish black pickguard.

SA-150 Highlights
Solid stained Hardwood top
Reliable chrome tuners
Stained Maple bridge
Resonant, bass heavy tones
Slim, fast neck
See it in Action
The Squier SA-150 Dreadnought should be ready to play right out of the box, especially with all the helpful extras you get with it! Check out this helpful video below:
As Fender's Entry Into Cheap Acoustics, How Does the Squier Dreadnought Compare?
Squier SA-150 Acoustic Guitar in Review: Key Points
What We Like
Lightweight guitar
Solid, reliable construction
Stable tuning
Good bass response
Great value for the price


What We Don't Like
Low volume output
Harder access to higher frets due to Dreadnought body
Tone not as bright thanks to dark Mahogany tone wood



Other Affordable Acoustics You Can Try
There are plenty of sub-$200 acoustics on the market, some of which stack up just as good as the Squier SA-150 Dreadnought. Another top seller, the Epiphone DR-100 is not lauded for the same playability but is a bit cheaper at under $150.
Many of Epiphone's more expensive options are superior guitars, but come at a steep cost. While the construction is pretty similar, Spruce top, Mahogany back and sides, the build quality is often more spotty with some rough fretwork and less tuning stability.
Yamaha's FG800 is another high quality, sub-$200 guitar that many people would call the SA-150's rival. The FG800 is a bit more of a bright sounding acoustic, that chimes and rings out.
The lighter Nato tone wood is what causes this, as opposed to the bass heavy Mahogany used in the Squier SA-150. Overall though, it has many similarities including chrome die cast tuners, a laminated top wood, and can be bought as part of a value pack.
Willing to go a bit above $200? Takamine's G Series GD20 Dreadnought is comparable in quality but for an extra hundred or so dollars.
With a solid Cedar top and Mahogany back and sides, the upgraded tone wood will provide a bit more volume and bass response from the G Series dreadnought.
The slim-satin finish on this guitar is a bit nicer than the gloss on the SA-150, making it feel and cost a bit more than the SA-150 Dreadnought.


Find Great Deals on Fender Acoustics at Sweetwater.com! >>


Final Thoughts: Considering the Price Point, Should You Buy the Squier SA-150 Acoustic?
Overall, the Squier SA-150 is one of the top selling affordable acoustics for a reason, it's reliable and sound great. The slim neck and smooth finish makes it incredibly easy to play for either beginners.
Experienced players who prefer electric guitar will also feel at home on this neck, making it a great option for budget minded veterans.
Coming in well under $200, you can't wrong with the SA-150 when you consider all the extra value you can get from the Fender Play subscription and tuner/gigbag/other extras.
If you're a beginner looking for your first acoustic, there may be no better brand to trust than Squier by Fender, check out an SA-150 for yourself!

Read What Squier SA-150 Guitar Owners are Saying! >>
Build Quality

Sound Quality

Value Factor