In our Jackson Dinky JS22 review, we find out if this guitar made by a great name meets standards that go along with its pedigree.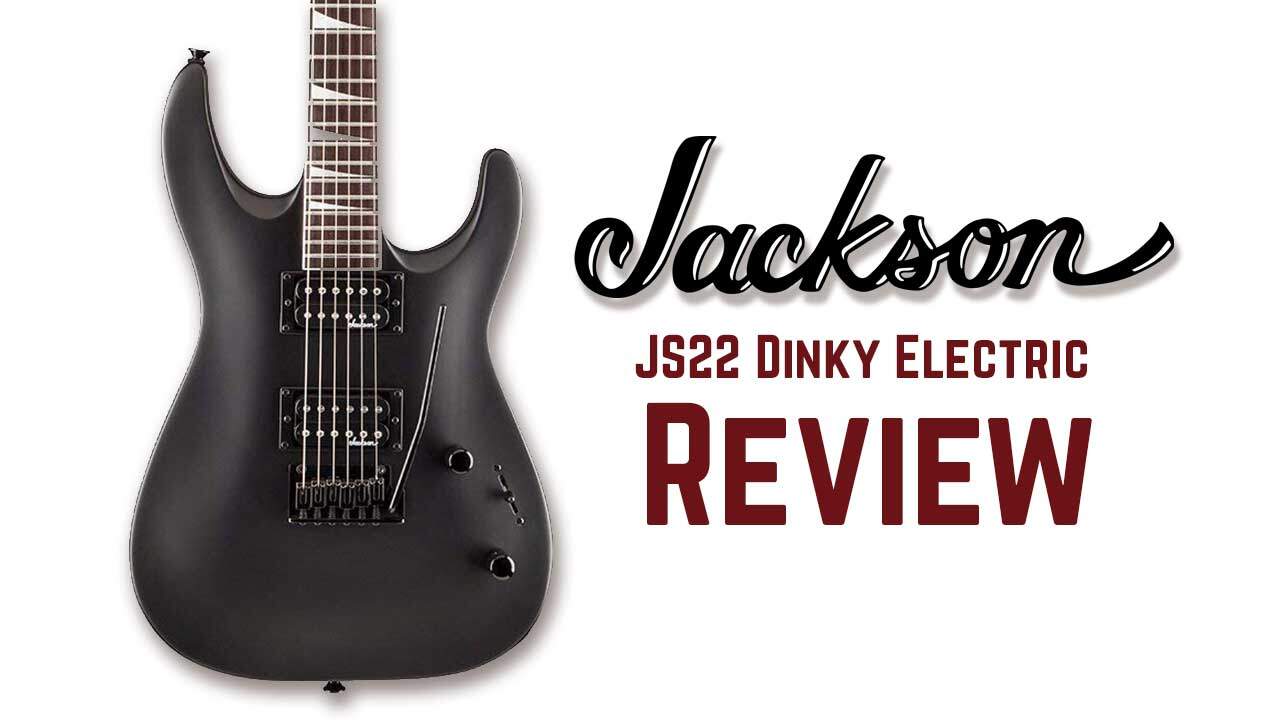 We certainly hope you benefit from the information we provide in this article! Just so you know, we may receive compensation if you use the links on this page. If you do, thank you so much!


The JS22 Dinky by Jackson Review – Is It Worthy of the Brand Name?
The Jackson Dinky Electric Guitar at a glance:









If you're an aspiring musician, it's essential to choose the right electric guitar. After all, the quality of your instrument undeniably affects your end performance.
Not to mention, good electric guitars aren't necessarily cheap – you should approach purchasing a new guitar the same way you would approach an investment opportunity—by looking for a sound investment. One such option is the Jackson JS22 Dinky.







Known as one of the most affordable modernized options on the electric guitar market, the Jackson strikes a perfect balance between quality and cost. Factor in plenty of color options and an excellent reputation for performance, and there's a high chance this guitar will tick a lot of your boxes.
Jackson is one of America's most famous domestic guitar brands. The company began producing high-quality guitars in the 1980s, and the popularity of their products resulted in an international fan base.
Now owned by Fender Musical Instruments Corporation, known for maintaining exceptionally high manufacturing standards, Jackson has leveraged factory production spread across the globe.
Built to last with a weight of under nine pounds, you can easily transport the Jackson JS22 Dinky to and from rehearsals or shows. With a solid design and excellent performance reviews, there's little left not to love about the JS22 Dinky, but is it right for you? Let's find out!


Unique Design
The Jackson JS22 Dinky is most noticeable for its unique exterior design. The guitar benefits from a sleek external build that became popular with players looking for a modernized style that better reflected their aggressive musical tastes. Looking less vintage,
it's style is more of a refined, "Superstrat" design, as is evidenced by the pointed hockey stick headstock profile, sharper lines, and slightly smaller body – hence the term "Dinky".
If you're someone who loves progressive or heavier rock, you'll most likely enjoy this guitar. Best of all, this model comes in a range of different color schemes.
Colors include metallic blue, satin black, red, snow white, and lefty-gloss black.There's a Jackson JS22 Dinky for almost any preference.


Available variations:


Plenty of Features
If you're looking for performance, you'll be pleased to find plenty of features packed into the design of the Jackson JS22 Dinky. With a Rosewood fingerboard, maple speed neck, Sharkfin position inlays, and 24 jumbo frets, you have everything you need to get the most out of this guitar.
While the JS22 doesn't come with an amplifier or many additional accessories, the price point should leave some room in your budget to purchase any additional hardware you may need.


Solid Jackson Warranty Coverage
Jackson provides one of the best warranty coverages on the market. While many guitar manufacturers offer a one-year warranty on their guitars, Jackson covers certain malfunctions for the life of the guitar, such as those that may arise due to design or workmanship.
Electrical components and other more technical features are only covered for the first year. Keep in mind to benefit from the lifetime warranty you need to be the only owner of the guitar.


How Does the Jackson JS22 Dinky Sound?
Despite its modest price tag, the Jackson JS22 Dinky is known for its excellent sound quality. Many similarly priced guitar models offer a cheap sound, but you won't find anything shortchanged in the  JS22.
This guitar is known to emit a full and powerful sound – although some of this will depend on the amplifier you purchase. While there are better sounding guitars on the market, you won't find many in this price range.




What's the Build Quality Like?
The build quality of the Jackson JS22 Dinky is one of its most prominent benefits. Jackson is a multi-national company with a reputation for solid workmanship and building materials.
The body of the JS22 guitar is built out of basswood, and you'll find maple finishing in the neck. Best of all, the guitar design is reinforced with graphite – making it a solid option with a sturdy feel.





Pros and Cons


JS22 Dinky by Jackson Review


What We Like
Plenty of included features that improve performance
A range of color options
Rock and roll design
Graphite reinforced manufacturing that provides a sturdy build
Long warranty – one of the best in the industry
Great value at an affordable price point


What We Don't Like
Doesn't come with additional accessories or amplifier
Performance won't match premium, expensive competitors








Compare featured electric guitars:




Verdict: Is the Jackson JS22 for you?
If you're looking for a sleek, attractive guitar at a very affordable price, you can't go wrong with the Jackson JS22 Dinky electric. This guitar provides exceptional performance and design specifications for a markedly lower cost than many competitors.
You're also benefiting from purchasing a guitar from one of the world's most recognizable music brands with one of the best warranties on the market – some defects are covered for the life of the guitar.
However, if you prefer a package deal or budget is less of a concern for you, you might find a better match looking at higher-end models.





What Do Jackson Dinky Customers Think? >>


Build Quality

Sound Quality

Value Factor
---
Manufacturer Info:
Website: https://www.jacksonguitars.com/
About: Jackson began back in the late 1970s, when heavy music experienced a flamboyant and virtuosic resurgence in popularity and a small Southern California guitar repair shop became the epicenter of a new level of shred-approved excellence.
---
Popular Accessories!