Looking for the best low watt tube amp for your guitar? Follow our expert buying guide to find great tones at low volumes without wasting your money.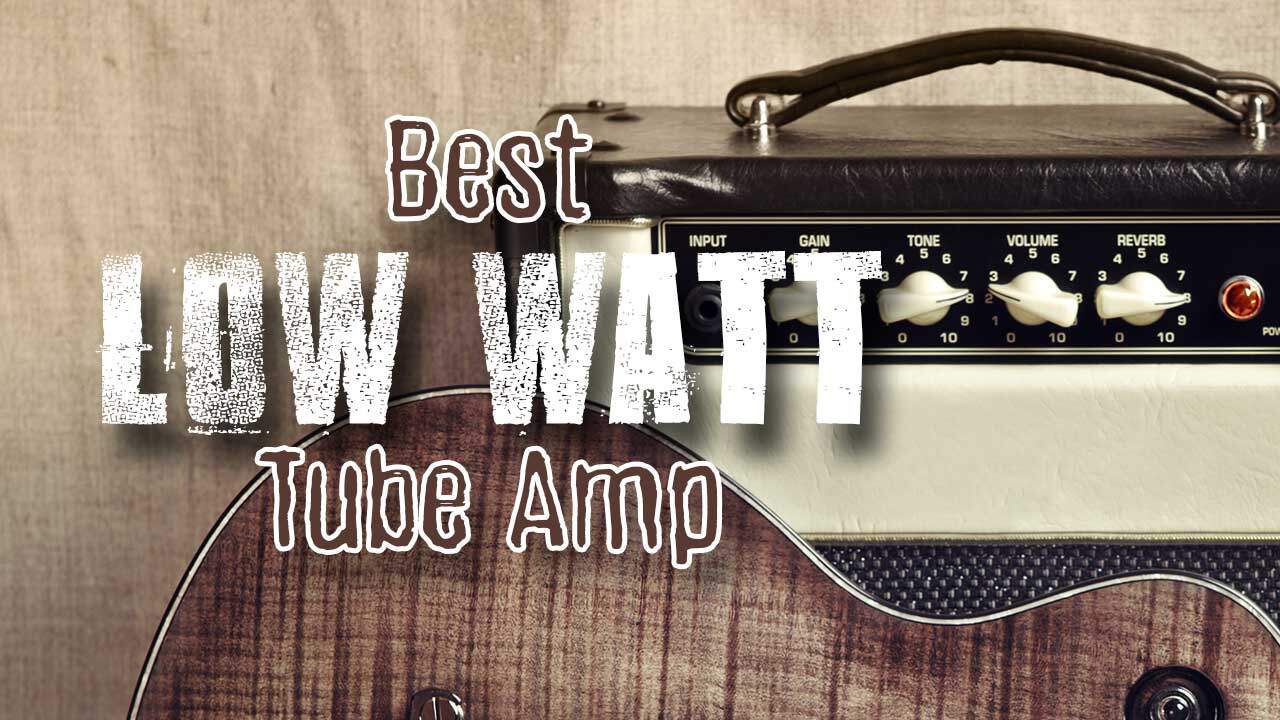 Great Small Practice Tube Amps at a Glance:
| | | | |
| --- | --- | --- | --- |
| Product | Best Feature | Rating | |
| OUR TOP PICK!! | Modern tones with excellent voicing | (4.4 / 5) | View Now On Amazon! |
| BEST BUDGET PICK! | Classic tube tone and well built for the price | (4.4 / 5) | View Now On Amazon! |
| BEST VINTAGE PICK! | Pure vintage tone and flexibility | (4.5 / 5) | View Now On Amazon! |

The Best Small Tube Amps for the Money in 2019
There are lots of amplifiers available, and each can be used for different reasons. For those who intend to find an amp that they can use for practice, a low-watt tube amp is a great choice. These produce good tones in low volumes.



Our Top 3 Low Watt Amp Reviews

1. Blackstar HT1R Series Guitar Combo Amplifier with Reverb
The Blackstar HT1R Series Guitar Combo Amplifier with Reverb is capable of producing a great tone at low volume levels. It is meant as a practicing amp that you can also use for recording.
It comes in a very small size that you can easily take with you when you need to practice someplace else. It allows players to take control over the gain, volume, ISF and reverb.
An overdrive button is also present for a more warm and dirty sound. It's versatile, and can go from a clean sound to dirtier, which is well suited for classic rock music.
This is the best low-watt tube amp for those who are looking for an amp that is capable of producing great quality tone at a low volume.
It's versatile and can go from a low volume to a louder one when you choose to connect it with an external speaker. It is small, compact and has a simple logo design on the front.
Key Features
1-watt amp
Tube components include a ECC83 (12Ax7) and a ECC82 (12AU7) power tube
Provides control over volume, gain, and tone
It has an overdrive switch
It also has a headphone output and an 8-ohm speaker output
There is a MP3 line input
Has a reverb control
Read the Latest Blackstar HT1R Reviews >>
Blackstar HT1R Series Guitar Combo Amp
Pros
It is possible to play a backing track with this amp while practicing
Small size amp
Can be used with headphones
Has simple controls
Cons
No effects loop
EQ control is not extensive



2. Monoprice 611705 5-Watt, 1 x 8 Guitar Combo Tube Amplifier with Celestion Speaker
The Monoprice 611705 5Watt, 1 x 8 Guitar Combo Tube Amp is a well-built amp that allows players to have control over volume and tone.
Although it may seem that there is not much control, these two are enough, especially for beginners. You can always alter the sound through the different controls found on your electric guitar.
This amp has a small and compact size and it produces rich, harmonic and clean tones. It is not loud enough for stage performances but it is surely large enough for practice.
It's the best low-watt tube amp for those who are looking for an affordable and small amp that has Celestion speakers, or those who want to play the blues.
Key Features
It has a ECC83/12AX7 preamp as well as a 6v6GT power tube
Made from synthetic leather exterior with cloth grill for the speaker
Capable of handling frequencies that are within 80Hz to 10kHz
Has controls for volume and tone
Has a Celestion speaker
Read Waht Monoprice Customers are Saying
Monoprice 5-Watt 1x8 Guitar Combo Tube Amp
Pros
Can be used with pedals
Small size is easy to carry and travel with
Produces a clean and nice sound that works well with blues
Simple controls for volume and tone
Cons
Can't be used with headphones
Not the best amp for distorted power chords
LED light easily gets broken



3. Bugera V5 Infinium
update … The Bugera V5 5-Watt Infinium comes from Behringer's line of more affordable, high-quality amplifiers. The knobs or controllers are all found on the front side of the amp and it features a very nice color that complements the 8" speaker.
The controls are for gain, tone, volume, and reverb. It has an attenuator too, but the 5 watts itself is enough to produce a sound loud enough, but which won't disturb your neighbors.
The headphone jack found at the back of the amp enables you to practice all you want, even in the middle of the night. You won't be disturbing people who live with you or near your house – that's a good thing.
It has a 12AX7 preamp tube and EL84 power tube with an 8" speaker to produce a clean and warm tone. It is small and portable, which makes it easy to transport or store. It is the best low-watt tube amp for those who intend to use a headset with it or those who are looking for an amp with an attenuator.
Key Features
5-watt tube amplifier
Preamp design is from the 60's and it includes a 12AX7 valve
Has an 8" speaker
Has a vintage equalizer
Has a 2-way power attenuator
What Do Bugera V5 Owners Think?
BUGERA V5 5-Watt Infinium Amplifier
Pros
Vintage style is aesthetically pleasing
Has a headphone jack
Includes an attenuator
Affordable
Has a built-in digital reverb
Very durable construction
Cons
Distortion is not suited for those who love metal
More meant for blues because of the dark sound
Can't be used with batteries

Compare Small Low Watt Tube Amps:

OUR TOP PICK!

BEST BUDGET PICK



What to look for in a low watt tube amp
When searching for a low-watt tube amp, there are a few things that should be considered.

Price
One of the first things that is considered when buying any amp would be the price. Low-watt tube amps are much more affordable than the high-powered models, but it is still best to set a budget.
Pricing can also vary quite a bit in low-watt tube amps due to different features offered.

Style
Another thing that you should consider is your own style in music. You should also consider what style you want to play. Some tube amps are more suitable for rock styles, and some are others best for the blues.
Many brands aim to be good at multiple styles, and a few do it quite successfully.



Effects
Adding digital effects to your guitar's sound is something that can be done to improve it, or just to have fun with a broader sound palette while playing.
Some amps may have digital effects, but others, which are usually more affordable, may not. It's up to you to decide whether you really want the extra effects built in, which usually come at a premium, or if you're satisfied with the effects you may already have in external floor pedals.

Try before you buy
Although technology has made it extremely convenient for us to shop online, it's still better if you first try the amp you want to buy before purchasing it.
If you have a local music store, you can try a few amps that they have, or even try the amps that your friends have so that you can be sure about your purchase.
If it's not really possible to try the amp, then next best thing you can do is read about the experiences and reviews of other owners.



Final Verdict
Low-watt tube amps are great because they're typically more affordable, easy to transport, and don't use too much energy. Plus they have a low enough volume to let you practice inside your room without disturbing other people in the house or neighborhood.
Out of the three mentioned here, our winner would be the Blackstar HT1R Series Guitar Combo Amplifier with Reverb. It is versatile because it can produce good tone at low volumes or at louder volumes when connected to another speaker.
It also easily covers various music styles from those that need a brilliant clean sound to more aggressive styles that need tones with more controlled distortion.
Build Quality

Sound Quality

Value Factor