What's the best guitar learning app? After comparing a host of different types of apps, here's a list of 10 apps to help you learn guitar your way.
We certainly hope you benefit from the information we provide in this article! Just so you know, we may receive compensation if you use the links on this page. If you do, thank you so much!

Top 10 Guitar Apps for Beginners and Players Reviewed
For many, the guitar is not as easy as it could be. Whether you're new to the instrument, or trying to improve your existing skills – chords, scale patterns, technique – learning the instrument on your own can be a challenge.
Up until just a couple short decades ago, guitarists didn't have the benefit or availability of countless learning platforms that we have today. Now with the mind-boggling number of apps available, where do you start?
To help you wade through a sea of options, we've filtered the top 10 best guitar learning apps that offer a wide array to choose from:


Fender Play is pretty much a guitar app for beginners. An intermediate guitarist might find an interesting piece of advice and a tip here and there, but, overall, Fender Play is a good app for learning guitar for helping novice guitarists wrap their heads around this somewhat complicated instrument.
Simplicity is the essence of this platform – the moment you sign up for Fender Play, you get to choose between five music "paths": Rock, Folk, Blues, Country, and Pop. This might seem a bit limiting, but offering more genres would only complicate things.
Your Custom Path To Learning Guitar
After choosing your "path," you are offered a custom set of lessons, teaching you about all the guitar play basics – from the first couple of notes in a song to proper hand positions and guitar play dynamics.
Get 50% Off Fender Play Today! >> Use Code "learntoplay50"
Given the fact that Fender is a company that makes popular guitars and basses, but also ukuleles, the electric/acoustic guitar isn't the only option on the platform.
The bass and ukulele lessons are equally content-rich as those for the guitar. But keep in mind, all these lessons are for beginners.
The structure of every lesson is such that it's short, sweet, and easy to understand. After each one, you move on to the next one.
Furthermore, the lessons gradually increase in difficulty, which is where progress comes from. Even though we're talking about a beginner-centric platform, you'll still get access to plenty of theory, tone, chord, and scale basics.
Naturally, skipping lessons is always an option, but we wouldn't recommend it, especially if you're a beginner.
Finally, in terms of sheer video quality, you can expect a lot here. We aren't only talking about the resolution.
Each lesson is approached from various angles so that you can study and learn as you observe.
Innovative "paths" allow you to progress in the direction of your favorite genre
Learn slowly, at your own pace
Track your progress
Videos short and easily digestible
Fender Play is available on iOS and Android.


Beginners and intermediate players can hugely benefit from the Guitar Tricks platform. It gives you access to a wide variety of video lessons that you can download and use offline.
If you are a complete beginner, Guitar Tricks will cater to your needs. The video lessons will hold your hand as they take you on a guitar learning journey.
With these easy guitar learning apps you'll get access to simple chord changes, easy songs, basic melodies, and other beginner's essentials.
Not all videos are for beginners, though. Some content is focused on helping intermediate players progress toward guitar mastery. The intermediate lessons are all about niche topics and tackling them in great detail.
Whereas websites that offer free guitar lessons have a ton of content you can learn from, they are usually unorganized. With Guitar Tricks, you get a well-structured learning path that won't leave you lost in a world of videos, like on YouTube.
Consistantly Updated
Each week, a new song lesson is added to the list of available ones. Each song lesson is sorted by artist, genre, date, popularity, and technical difficulty.
The focus here, however, is on more straightforward songs. These lessons are very impressive and easy-to-process.
Guitar Tricks' downside is that it may not impress an advanced player – the concepts of learning here range from basic to intermediate.
More than 600 licensed songs from popular artists that range from The Beatles to Jimi Hendrix
From scales and chords to modes and intermediate guitar concepts, you'll find it all here
50-100% fast learning guaranteed
All this is available through an affordable subscription
Guitar Tricks is available on iOS and Android.

Online guitar lesson giant TrueFire has a robust suite of apps covering just about any device you can imagine.
The latest TrueFire 3 desktop app works with Windows, Mac, iPad, iPhone, Apple TV, and Android. Once installed, you can download purchased courses and then play them offline whenever you like.
For truly mobile use, you might find some of the compatible apps tend to favor iPhone or iPad.
If you do tend to be out and about regularly, these apps let you conveniently take advantage of the TrueFire lessons platform wherever you happen to be.
Apps for Learning Guitar On The Go
For jamming anywhere, In the Jam and JamBox apps help get your ya-yas out. You can customize the mix and play along with the pros on your iPhone or tablet.
Eye and Ear Exam for Guitarists is an innovative app that challenges your chord recognition abilities. Much like a gaming experience, you achieve ranks and scores posted to a leaderboard. Overall, it's essentially an ear, and eye, training tool that helps motivate learning through new techniques.
With Notes on Call, you can relive the days of audio lessons by phone, which is how TrueFire began back in 1991. Much like an audiobook experience, you can listen to any of over 1,200 lessons while you're driving or riding in the car.
The Lictionary app opens up hundreds of free guitar licks lessons on your device. There's also an app for Private Guitar Lessons that makes it easy to interact privately with your instructor.
With so many years behind them, it's no wonder TrueFire offers up an impressive list of features:
Access to over 45,000 video guitar lessons
TrueFire's entire library of over 900+ courses
Learn from the best educators in the business: Larry Carlton, Robben Ford, Tommy Emmanuel, Steve Vai, Pat Martino, Stu Hamm, Jennifer Batten, Dweezil Zappa, Johnny Hiland, and many more
Covers all levels, techniques and styles
TrueFire 3 for desktop can be found here, other mobile apps are available on iOS and Android.


Justin Guitar is a YouTube channel by one of the world's most popular online guitar teachers.
Justin Sandercoe takes a slow, patient approach to guitar teaching, which is very effective, educative, and enjoyable.
Well, he released an app as a beginner's course. The course comes in three different lesson levels: the Beginners Guitar Course, the Intermediate Method, and the Style Modules. The Beginners Guitar Course level is free. Each of these is split into stages.
Similarly, the Style Modules feature both free video lessons and instructional videos and courses. Go through these modules and see if anything sparks your interest.
Free for Novices
Although Justin encourages donations, if you are a novice guitarist who doesn't have enough money for lessons or other guitar learning app options, we recommend trying Justin's app. If you're an intermediate player, you're going to have to cash out if you want to learn.
Of course, you can always visit Justin's YouTube channel, which offers a wide variety of interesting lessons for all skill levels. However, the app option emphasizes structured learning, and this is definitely something you'll want to check out.
Overall, the main thing with the in-app lessons (and Justin's YouTube channel) is its gradual, perfectly-paced approach. This teacher takes his time to explain everything down to the tiniest detail.
The best guitar teaching app from a beginner's guitar YouTuber, Justin Sandercoe
Great slow-paced courses for various skill levels and ages
Available subtitles include Croatian, Finnish, French, Spanish, and Romanian
Lesson organization is fantastic
The Justin Guitar Beginner's app is available on IOS and Android


Amped Guitar developed in association with Gibson, is a different kind of guitar learning platform.
By making use of augmented reality (AR), it helps you have more fun while learning while amplifying your overall feel and knowledge.
How does it work?
Well, it's relatively simple. If you've ever played one of the Guitar Hero games, you'll be very familiar with the whole vibe.
On your iOS or Android device, the Amped Guitar app will confirm the notes when you hit them (precisely like on Guitar Hero, only with a real guitar instrument).
This is possible by using the microphone on your phone/tablet. So, you put on earbuds and connect them to your phone. Then, a backing track is played. The app listens to what you're playing and plays those notes back in your ear.
Amped Guitar is not only an immersive experience but also helps you learn how to play along to other instruments while you can hear your actual playing. This is much better than merely jamming to songs, making it the best guitar practice app out there.
Besides this, you get a full curriculum for learning the guitar, which tackles everything from the most basic guitar techniques to some advanced skills.
Don't worry, this guitar app for beginners wasn't built by some amateur. It was developed by some guitar teachers who wanted to offer their students an immersive yet remote guitar learning experience.
AR learning method based on Guitar Hero games
Developed by seasoned guitar teachers
Full curriculum for learning
Fun jamming to AR music
Amped Guitar is available on iOS and Android


JamPlay is one of the largest guitar learning apps on the market. This platform offers about 5,000 varied lessons from over 200 courses.
With JamPlay, you get access to different lessons for all guitar-centric music genres across all skill levels.
The platform features more than 450 songs to jam to and practice with. About 1,000 lessons out of the 5,000 focus on building up technical skills on the road to guitar mastery.
When it comes to chords (advanced and basic), riffs, licks, and scales, you won't be disappointed here. But for those looking for a more immersive experience, JamPlay has included a wide variety of cool features.
Progress reports, training games, and tracks to play along to are extremely useful and encourage you, as a player, to make progress while having fun.
The most basic course types on JamPlay are Foundational Courses. These are focused on helping novice players get a firm grip on guitar playing basics.
Foundational Courses
There are three types of Foundational Courses – "Never Played Before," "Self-Taught Guitarists," and "The 'Forever' Beginner"- All of which are relatively self-explanatory.
The Genre Courses focus on giving you basic and advanced knowledge according to one of the 20 available genres.
The Skill Building Courses focus on understanding how you can improve your conceptual and technical playing abilities.
If you want to simply learn songs in a fun, interactive way, the Song-Learning Courses are the perfect match for you. This is the smallest set of the bunch but definitely the most interactive.

The Master Classes feature unique content from guitar legends such as Emil Wrestler, Bumblefoot, Tosin Abasi, and many others.
Alternatively, if a fully creative experience using multiple instruments is more of what you're after, GarageBand may be what you're looking for.
Finally, the Live Courses and Sessions option enables you, the learner, to directly interact with your instructors.
A library for scales with dozens of varied patterns all across the fretboard
A chord library for a wide variety of different chord voicings
A customizable metronome for timing and accuracy improvement
Mic-based tuner
Backing tracks for jams
JamPlay is available via iOS and Android apps.

If you've ever looked for a guitar tab on Google, you've seen that there are countless tabs available out there.
They are usually user-curated and textual. Ultimate Guitar has always been a website focused on tabs in textual form, as well.
However, Ultimate Guitar Tabs boasts an interactive option, which essentially allows you to play them back as if they were Guitar Pro files. In other words, you get a MIDI tablature that you can play, stop, and slow down at any time you want.
Ultimate Guitar Tabs HD also allows you to turn off any of the instruments that you hear, which typically include guitars, bass, and drums. In some tabs, you may also find vocal lines and other instruments.
Over 1,000,000 Tabs & Chords
Although downloading the app itself and installing it is entirely free, you won't be able to get any access to tabs unless you opt for a subscription.
There's a one-week trial, though, after which you'll be charged for the following year of using Ultimate Guitar Tabs HD.
Under the Tools tab, however, you get access to the chromatic and brain tuners, metronome, and libraries of chords and chord progressions. You also get a Beginners course and various other Video tutorials that can help boost your guitar playing.
Under the Shots tab, you'll see a TikTok-like list of performances by various Ultimate Guitar Tabs HD users. You can also add your own shot and join in.
This app features more than one million tabs
You get access to more than 600,000 tabs with lyrics
Full control over the tab playback
Video tutorials and the Beginners course
Join in on the network of musicians who share their playing via the Shots option
Ultimate Guitar Tabs HD is available on iOS and Android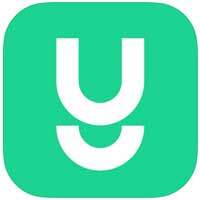 Yousician is not just a guitar learning app, but much more than that. It's used for bass, ukulele, piano, and voice training, in addition to guitar.
This app is beginner-centric, although anyone can learn a thing or two from it. While many apps focus on what the market demands – learning things quickly, Yousician takes an entirely different approach.
This platform exercises repetition and exposure to create a foundation for your guitar playing knowledge. Don't expect too much tutorial-type instruction – Yousician uses more interactive methods.
Guitar Missions and Workouts
Once you start the app, you'll see the Learn tab at the top. Navigate to it, and two options will be displayed: Missions and Workouts. Missions offer a video game-like experience with interaction while going through the content (kind of like Guitar Hero).
On the other hand, workouts are more typical videos, courses, and other interactive material forms.
The Yousician web app uses your device's microphone to pick up on the played chords. As you play through a backing track, chords will be displayed (in various colors).
Your job is to hit the appropriate chord at the right time. The interactive part here is done rather brilliantly, and it responds very quickly.
The interactive solo parts are displayed in the form of the guitar neck and strings. As the indicator hits each note, you play it on your guitar. Notes are designated by numbers rather than by chord letters.
The interface can be adjusted in a few ways, including a combination of the "solo interactive part" mentioned above and actual music notation.
Of course, you can make various other necessary adjustments like, for instance, tempo.
Brilliantly interactive Guitar Hero-like experience that will help you memorize the patterns, chords, and songs
Some video game-type features help make the learning experience much more fun
The app slowly guides you through the entire setup process
Progress through repetition and exposure creates a fantastic foundation for guitar playing skills
Yousician is available on IOS and Android
---
Yousician and GuitarTuna

Of course, reviewing Yousician wouldn't be complete without mentioning its premiere, and extremely popular guitar tuning app: GuitarTuna.
Out of the hundreds of tuning apps freely available for download to your device, GuitarTuna, self-described as "the #1 tuning app worldwide", is a favorite among musicians around the globe.
GuitarTuna is available on IOS and Android

Chordify is based on helping you figure out exactly which chords you need to play that fit a particular song.
Essentially, the app plays a song from YouTube using the embed function, and the chord recognition software displays the chords that you need to play.
The app's web version shows the chord name and the chord fingering below, as the song plays back in real-time.
On mobile/tablet apps, you get to switch between these two views. For the most part, you'll be looking at the letters, but reminding yourself of how a chord is played is necessary at times.
Learning Chords Has Never Been Easier
Now, there's a cool feature here called the Overview view. Essentially, it displays all the chords in the song in order.
As the song plays, there's a black square that moves across the fields. If a field has a chord name in it, that means that a chord change is in order.
Impressive as this sounds, chord recognition here is limited. More complex chords might take some further looking into or using another tool. Still, for a beginner guitarist, being able to play along to a song with an app like this is pretty amazing.
Unfortunately, only the Play, Rewind, and Simplify Chords buttons are available on the app's free version. You'll note that every other option is grayed-out. These are all premium features.
The premium features include Transpose, Capo, Chord volume, Song volume, Tempo, Loop, MIDI, and Print.
Most of these options are relatively straightforward. The Chord volume feature allows you to adjust the volume of a particular chord when played back. And the MIDI option enables you to use a MIDI device for extra features.
A unique app that makes playing to songs very straightforward
Basic features are more than enough for most songs and tunings
Premium features include some excellent tools to help you simplify the song learning process
Overview view is probably the easiest method of reading chords while the song is played back
Chordify is available on iOS and Android
The guitar is all about finding your way around the fretboard, memorizing scale patterns, intervals, chord shapes, and so on.
Basic as this may sound to a seasoned guitar player, this has been known to turn away many beginners. These shapes can get too overwhelming.
In fact, even some intermediate players still struggle with learning the logic behind scales and chords. They often turn to their ear, which is fine in its own respect. But knowing your way around the fretboard is of huge importance.
FaChords is an app conceptualized with interactive fretboard learning in mind. It can help you memorize every single note on the fretboard, improve your music theory knowledge, teach you about intervals and fretboard navigation, as well as help you memorize all the essential scale and arpeggio shapes.
Browser Friendly
Another cool thing about FaChords is that the app allows you to use custom tunings. It can be adjusted for 7-string guitars and covers the mandolin, bass, and ukulele. Oh, and it can be used to accommodate left-handed players, as well.
If you come up with a cool-sounding chord but have no idea how to get to the bottom of its actual name, FaChord allows you to input the fretboard fingering (very simple) and find out about the chord's exact name.
The app also helps you better understand how to use modes while playing over solos and allows you to actually solo over chords.
Unlock the mystery that is the guitar fretboard once and for all
Find out all about chord names
Understand scales, modes, arpeggios, intervals, and chord progressions
Work on your pitch recognition
FaChords interactive guitar apps are available only via the browser.

Beginner's Guide To Guitar Apps
Before you subscribe to any guitar lesson app, there are a few more things that we want to go through. Think of this as a sort of a FAQ section.
What is the Best App for Learning to Play Guitar?
The question of what's the best app to learn to play guitar isn't a simple one to answer. You can rest assured that every app on this list is fantastic in its own right. But the choice boils down to your own preference and skill level.
If you are a complete novice, it's about the approach
Do you want to sit down, study, and put in a lot of effort? Go with an app that reinforces this teaching style. If you want to create a solid foundation for your guitar playing skills and don't mind taking things slowly, then an app like Yousician is the best guitar teaching app for you.
We recommend starting with one of the free options from this list.
However, if you are an intermediate-level player, expect that you're going to have to pay for it. The alternative here is going on YouTube and browsing for the perfect lesson style for you. The YouTube lessons, though, tend to be all over the place. If you want structure, go with a quality learning tool.
What is the Best Free Guitar Lesson App?
Chordify is probably the best guitar chord app option for learning some basic guitar playing. This is because it uses a unique system to give you karaoke-style chord hints that help you play through any song available on YouTube.
Additionally, thanks to its YouTube integration (via embed), Chordify can give you the audio quality you get off of the world's most popular video streaming app.
Therefore, you don't have to pay up for access to certain songs and videos. The premium subscription actually gives you some extra controls for playback, such as Transpose, Capo, Chord volume, Song volume, Tempo, Loop, MIDI, and Print.
These are all very useful (especially the tempo control). Still, as long as you're just starting out and are practicing relatively simple songs, you're going to be satisfied with the free version.
If you are a beginner who isn't looking for an interactive experience but just want some structured beginner's lessons, go with Justin Guitar by Four Chords. He is a brilliant teacher with perfect teaching pacing.
What is the Quickest Way to Learn Guitar?
Do not misunderstand; every app that we've mentioned can teach you a lot and even develop a sense for future learning.
But counter-intuitive as it sounds, the quickest way of learning guitar is by ear.
With all the technology available these days, you can get your hands on audio slow-downer apps that will help you discern the notes of even the most complex solos. But the by-ear method requires patience. The "quickness" here doesn't lie in learning the basics in a few days.
In the beginning, it will take a while.
But with each new by-ear learned song, segment, or solo, you'll gain motivation. After your ear has been trained, you'll start absorbing every new lesson more and more quickly. The by-ear method is definitely the best way to learn guitar, and the quickest, in the long run.
If all you want with your guitar skill is to play easy songs for your friends, the best guitar app for beginners is any from the list that helps you get to this level fairly quickly.
Is Yousician or Fender Play Better?
Yousician and Fender Play are vastly different apps. Whereas the former focuses on the karaoke-style chord hints, the latter takes you down a "path" and holds your hand.
Choosing between the two apps boils down to personal preference. If you want to play more obscure genres and songs, you're better off with Yousician, as it has every song available on YouTube.
However, if you want structured learning, Fender Play will definitely show you around the basics of your preferred genre, or, shall we say, "path."
There's something that you should keep in mind, though; Fender Play is a paid app that offers a free trial. The payments are subscription-based. If forking out the money is not up your alley, Yousician is a better app of choice here.
What is the Best Way to Learn Guitar Online?
Again, the answer isn't that simple. And still, it boils down to your personal preference. If you are more of a DIY kind of person, digging through YouTube, learning stuff by ear, and creating your own technical exercises is probably the way to go.
On the other hand, if you don't know where to start and feel overwhelmed by the sheer amount of guitar lesson content available out there, dedicate yourself to one of the apps from the list and see where it takes you.
The best way to learn guitar and any other instrument is a combination of everything.
The vast majority of teachers, courses, tools, and apps are taking the correct teaching method. Notice that we wrote "a correct" here. That's because there is no correct way to go about things.
Likewise, the best guitar lesson app will be the one that resonates with your thinking.
Sign up for a course and give that a shot. Or just try going around the web and looking for useful information. Exploration is the key to progress.

Final Thoughts On Guitar Lesson Apps And Modern Learning Methods
Which one of these is the best guitar learning app? We'll have to disappoint you with the answer.
We can't choose a single one that's objectively the best option. We've already explained the reasoning behind this – to each their own.
Fortunately for you, every single app from this list has a free trial period, at the very least. Our recommendation would be to give each app a try, one by one.
You have everything to gain if you try a new one each week and write down its pros and cons. Ultimately, you'll be able to tell which one is the perfect option for you.

Love Guitars? Check Out Our Awesome Tees!