In this Vox Mini Go 3 review we look at what the mad sound scientists have packed into this decadent little amp. There simply can't be any room left for more features – can there?

Vox Mini Go 3 Portable Modeling Amp


Overall Rating: 4.6/5
Ease of Use

4.8/5

Featured loaded user interface and simple operation

Build Quality

4.6/5

Rugged, portable package with 3 watts of power

Sound Quality

4.5/5

Diverse tones and effects for a small practice amp

Value for Money

4.5/5

More features than competitors but at a price
We hope you find this article helpful, informative and unbiased. By using links on this page we may receive compensation at no extra cost. If you do use them, thank you so much!


Vox Mini Go 3 Review: Warning! This Portable Package Packs a Punch!..
Mini Go 3 Overview
While Orange and Marshall have defined the high gain "British Invasion" sounds that we know and love, Vox Amplification is arguably the king of English tone.
Known for their distinct "chime" and treble-rich sounds, Vox is the go-to amp for many guitar legends. Brian May, The Edge, and even punk icon Tom DeLonge have all used Vox amps throughout their career.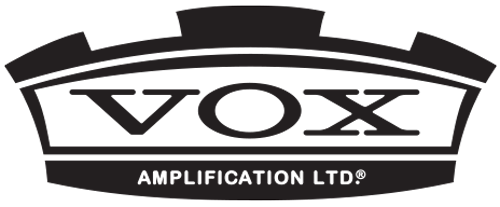 Providing a distinct guitar tone that has been copied by many, Vox now distills their legacy into an affordable practice amp.
However, this is more than just a Vox mini amp, with several classic amp voicings to choose from. It's an impressive spec sheet for a battery powered, 3 watt amplifier! Let's dig a deeper into the Vox Mini Go 3.
Vox Mini Go 3 Finer Points
Vox has taken a 3 watt, battery powered amp and essentially loaded it with options. Built-in amp voicings to choose from, limited EQ controls, and even some modulation and reverb effects to top it off.
The latest take on a modeling amp for the long time tube amp icon, Vox has quickly made a lasting impression.

Loaded with some of the latest creative must-haves such as a looper and no less than 33 built-in rhythm tracks, this Mini Go 3 is built to be a versatile, budget friendly practice amp for the modern player.
Perfect for playing at your desk during the day, or late into the night, the Mini Go 3 is an all-in-one amplifier solution.
Who Is This Amp Best Suited For?
Vox's Mini Go 3 is a great amplifier option for very specific players. Whether you are a beginner or pro, it is a practice amplifier through and through.
If you want to practice in a small space, be it a desk or dorm room, this is the amp for you. With headphone outs, auxiliary in, and low wattage it is great for jamming along to your favorite songs.

Vox Mini Go 3 Watt Portable Modeling Amp
Likewise, it is ultra portable thanks to the small frame and battery powered construction. It isn't a gig ready amp, and probably won't suit your studio needs either.
It may not feel the same as some of the better small tube amps, but for pure practicing purposes, the Vox Mini Go 3 is hard to beat.
What's In The Box?
Contrary to the loaded spec sheet of amp features, the unboxing process is fairly straightforward.
There aren't a lot of extra cables, cabs, or accessories needed or added in the box. It comes with an included DC power supply cable to let you plug into a wall power supply.
When you want to take it on the road, you will simply need to grab some batters (that aren't included) and you can get playing your new amp!

Vox MINI Go 3 Features
Vox's MINI Go 3 can be powered by 6 AA batteries or by the included power supply.
This supplies 3 watts of guitar amp output that can be played through headphones or the built-in speaker.
You can choose between 9 amp voicings ranging from Vox AC15 chime to US-inspired high gain from the 1980s. Plus there's 8 studio quality VET model effects including a vocoder for extra sonic fun.

You can then tweak each voice with gain, tone, and master volume EQ controls. A built-in tuner adds a beginner-friendly feature to the spec sheet as well.
Next, there are 8 studio quality VET model effects banks which can be used simultaneously – one for reverb/delay, one for modulation such as chorus etc.
Among the classic effects are tremolo, spring reverb, chorus, and many other classic tone shaping effects.
Auxiliary-in ports let you jam along to your favorite tracks, and a headphone in helps you play at low volumes into ear buds.
Lastly, a "mic in" port lets you add a vocal mic and use the amplifier as a small PA system for singing or speaking.
Highlights:
3 watts of power through a 1×5" speaker
9 built-in amplifier voicings to choose from
Modulation, reverb, and delay effects built-in
40 second Looper
Can connect microphone for vocal use
Getting The Most Out Of Your MINI Go 3
The Vox Mini Go 3 is incredibly user friendly, with such a wide variety of tones for you to mess around with. To get the most out of it, simply use it as a versatile practice tool.
Take it on the go to practice, play late at night through headphones, that's what this amp wants you to do with it!
You don't need any accessories to get playing, just plug it in or grab some batteries, and you are off.
Check out this demo below for more on how to use the Mini Go 3 from Vox.
Vox Mini Go 3 Review: Key Points
The Good Stuff
Built-in amp voicings
Classic effects including a looper
Built-in rhythm tracks
Perfect practice amp
The Not So Good Stuff
Pricey for battery powered amp
Busy user interface
Check Out Some Alternatives
For battery powered amplifiers, the Vox is a bit pricey. With similar features, the Blackstar FLY3 is actually one third of the price, and worth a long look.
Featuring a much more sleek user interface, you also get a built-in tape echo effect.
Add in the Infinite Shape Feature and you can dial in a wide variety of phenomenal practice tones on this 3 watt amp!
If you're going to practice with a desktop amp, why not get one that looks like your dream amp?
Marshall's MS2 battery powered practice amp looks like a classic Marshall stack while providing some big guitar sounds.
Far more simple in terms of controls and effects, it is a 1 watt amp with volume, tone, and gain controls.
For a more stylish, less functional practice amp, why not consider a Marshall stack?
Blackstar, Marshall, and Vox are all relatively iconic amp brands.
For fans of the quirky, pawnshop vibe that is popular now, Danelectro's Honey Tone micro amp is right up your alley.
With a clean channel and an overdrive channel, add a splash of color to your practice rig.
This battery powered, Aqua-colored Honey Tone amp will catch eyes and have you inspired to practice.


Final Thoughts On The Vox Mini Go 3
The Vox Mini Go 3 may have put together the most feature laden battery powered amplifier we have ever seen. However, it does come at a bit of a cost increase compared to other battery powered amps.
3 watts of output with incredibly tonal versatility from the built-in amp voicings, guitar effects, looper and rhythm sections is a pretty good value at the end of the day.
In fact, both beginners and pros should be interested in how many sounds are in this little box.
It remains one of the best options on the battery powered market if you're willing to invest a bit more than the competition charges.

Check Today's Vox Mini Go 3 Price! >>
Ease Of Use

Build Quality

Sound Quality

Value Factor