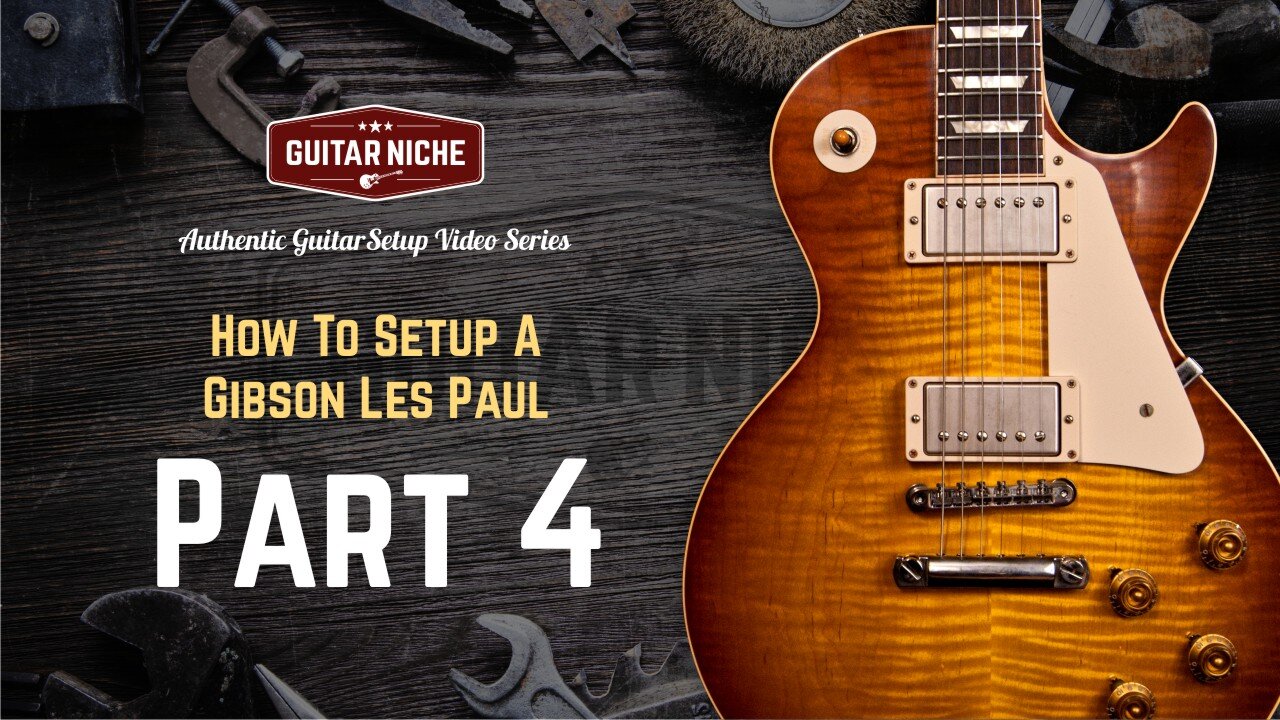 Part 4: How To Setup A Gibson Les Paul.
Cleaning the Neck
I'm going to leave that off because we're going to deal with the neck. This neck is actually in pretty good condition. If it was grungy, really grungy I would have at it more or less the same way. But I'll give you a quick lesson on how to deal with that. Okay, these pickups are recessed. I don't have to worry about setting them to the right height yet.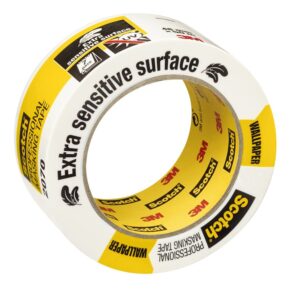 I'm just going to take some painter's tape here, and just mask off our work area. Low-tack. It's got to be low-tack because you don't want to see the finished coming up, right? Very, very low-tack. Okay so we're going to tackle the neck and clean the frets as well. There's no real specific order to this, as long as the jobs are being performed in a logical sequence, it's all good.
I have some Windex here. Sorry, if I keep adding some elements and whatnot, but as the situation arises I've got to keep using the tools that I need to get the job done. I'm going to spray this on here. I'm not going to spray directly on the finish. I don't want to get it anywhere near the finish because Gibson products will have a natural lacquer finish.
You can see the dirt coming off there, not to get it into the finish, like on the underside of the neck and stuff like that. And one thing I want to make really clear is I'm really not a fan of using steel wool. Not a fan at all because those little bits of the steel get everywhere. They can get into your pickups, they can get on the finish, and create problems, and get on your work surface. It's just ugly, ugly, ugly, ugly.
Anyway, there's alternatives. All that did there was soften up the goo on the surface. You don't have to worry about the ebony being really problematic. If you have a lot of junk on there, you can just keep at it and eventually you'll soften it up. The last process if you want to save yourself a step or so, dollar store brass bristles. Good stuff.
Polishing the Frets
You've got to be careful with polishing the frets. I'm going to use this to make a point of something. Okay. Very lightly, what this will do is get the junk out of the knees of the frets, and it will burnish the frets at the same time. It's not going to harm the ebony at all because ebony is so hard. This will actually give a light polish.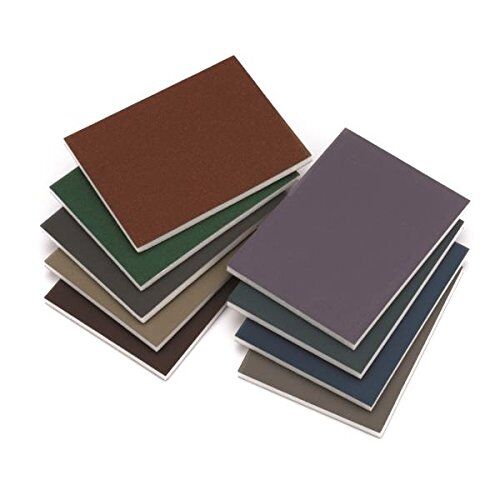 You can use this on the rosewood too, but you've got to be very, very careful with it. It still a hardy little brush, it's metal okay? So that's good to go, got a lot of the junk out of there. This is 1500 grit micro mesh sandpaper, which you can find online on Amazon, stuff like that. Okay.
Or even a hardware store you can get 2000 grit, would be just dandy. Okay. Then I'm just going to give these frets a quick polish. You can use finer grains of course, and get a nicer shine if you really want to have at it. You can get some really good shine happening. I wasn't pressing really hard, and I'm not worried about the ebony finish on that either.
In other words, I didn't mask it off or worry about that because that was a pretty light buff, let's say. Again, back with the Windex just to pick up the junk. See? Just a little bit of junk left over. I'm not leaving it sit on there because that leaches up the oils in the wood. I want to get that off of there pretty quick.
There you go. That literally dries in seconds. I just put that on there and, seriously it's dry. It's already dry.
Reconditioning the Fretboard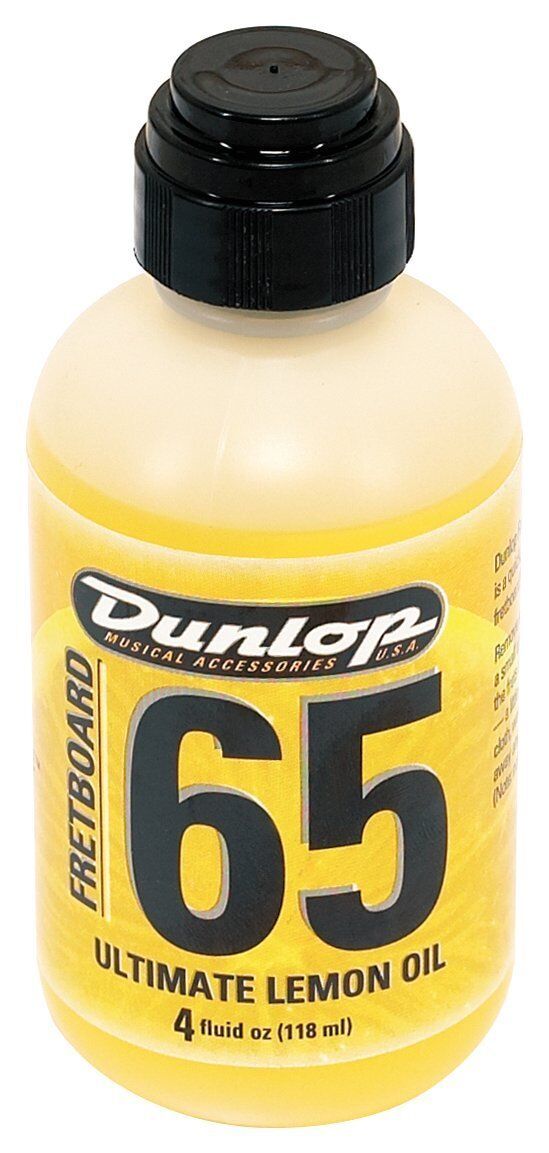 Okay, lemon oil coming up. I'm going to dribble on a few drops. It can be a bit of an experience trying to get the lemon oil on without getting it everywhere, but this is what we do. This works really well with rosewood and inexpensive offshore stuff. That wood can be so dry, it does suck up half the oil in no time.
All right, I'm just going to wipe off the excess. No need to let the oil sit on there because it's not going to go anywhere or do anything because that ebony is really, really tight.
That is Housekeeping 101 on an ebony neck.
Different kinds of necks such as a clear coat maple, rosewood, stuff like that, you want to treat... well, rosewood is more or less going to be the same process, but clear coat maple is a different thing.
I'm just getting some of that extra oil off my hands. Okay so, that's that. And then get rid of this.
Okay. I'm going to take a short break and will be back to do some basic body housekeeping, and get the rest of it done. Thanks!
Great Guitars and Great Guitar T-shirts!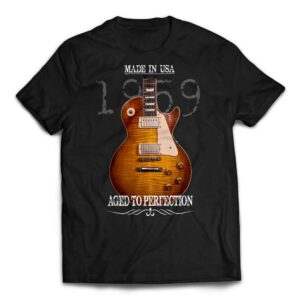 If you love beautiful guitars you can appreciate the massive appeal of this gorgeous iconic instrument. Can't afford the real deal… wear it on a shirt!
Enjoy this fine tribute to the ultimate prize in collectible branded guitars. The holy grail of six strings, the '59 Gibson Les Paul 'Burst.
Order Yours Today!
LES PAUL SETUP SERIES CONTENTS