In our Fender Squier Classic Vibe Telecaster review, we'll take an in-depth look to find out whether it's a good fit for you – or not.
We certainly hope you benefit from the information we provide in this article! Just so you know, we may receive compensation if you use the links on this page. If you do, thank you so much!
Does Fender's Squier Classic Vibe 50's Telecaster Deliver the Goods?



(4.3)
The Squier by Fender Classic Vibe 50's Telecaster Guitar is synonymous with classic guitar designs in the United States. In fact, when many people picture classic rock guitars, they're imagining the iconic Telecaster.
If you're looking to travel back in time with your musical talent, this is one of your best options.
As a guitar manufacturer, Fender is one of the most prominent companies on the planet. While this model isn't the cheapest on the market, it's undoubtedly one of the most famous in design.
It's also much less expensive than some other high-end alternatives and custom shop models.
With plenty of features and performance benefits included, it's hard to say no to this guitar if it's within your budget. In this review, we'll take an in-depth look at the Fender Squier Classic Vibe 50's Telecaster to find out whether it's a yes for you in particular.

Classic 50's Design
If you appreciate classically designed guitars with historical significance, you can't go wrong with the Fender Squier Classic Vibe 50's Telecaster. This design is known around the world for its famous appearance and retro-look.
Many of the world's most famous guitarists played telecasters – including Bob Dylan, Jimmy Page, and Keith Richards. This economical and very practical guitar design comes with plenty of history attached to it.

A Wide Range of Included Features
While the modern Squier Classic Vibe 50's Telecaster isn't exactly the same as the classic design from decades past in small details. It has plenty of traditional features including a master volume and master tone controls, as well as two custom single-coil Tele pickups.
Maple neck, "C" profile
Pine body; gloss polyurethane finish
Maple fingerboard, 9.5″ radius with dot inlays
25.5″ scale length, 21 Narrow Tall frets
3-way pickup selector; master Volume and Tone controls
3-saddle string-through-body bridge
1.65″ wide nut (now bone)
Vintage-style tuners
In short, this guitar is built to perform every bit as well as its predecessor.

Two-Year Warranty – One of the Best in the Industry
Protecting your guitar from malfunctions or design defects is an essential part of being a musician, plus it's peace of mind. If you're going to spend hundreds of dollars on a guitar, you need to ensure it's as protected as possible against defects. Otherwise, you might find yourself replacing your guitar out of pocket.
New instruments can be particularly prone to changes in climate, often having to "weather" seasonal changes until they become stable. If a guitar is going to have problems, it's within the first year and change that they'll pop up.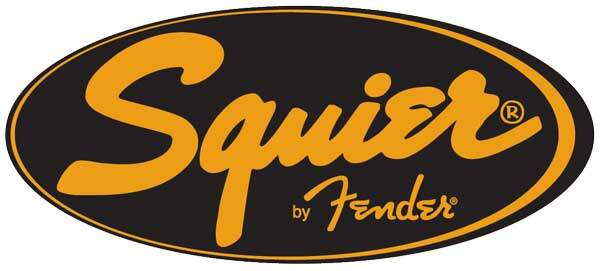 With Fender, you'll find a two-year limited warranty that covers manufacturing issues related to your guitar. Considering the nature of wood and it's unpredictable stability as such, this is a very good thing.
This warranty is better than the industry standard – many major guitar companies only provide a one-year warranty. If you want a company that backs its own products, Fender is a good option.
Variations to Choose From
The Squier Classic Vibe '50s Telecaster in Blonde celebrates one of the world's most recognizable guitar finishes.
This iconic model features a pine body, gloss polyurethane finish, and maple neck, "C" profile.
It also sports two excellent sounding Fender-designed alnico single-coil pickups that serve up legendary Tele twang.


The Squier Classic Vibe Telecaster Thinline '60s takes one of the world's most instantly recognizable guitars and adds a chambered nato body with the classic natural finish.
Also featuring a single F-hole, Fender-designed pickups, and curvy 4-ply pearloid pickguard, the Squier Telecaster Thinline '60s is a solid salute to the Teles. Plus it comes at an affordable price!


A faithful nod to the 1970s evolution of the Tele, the Classic Vibe '70s Telecaster Thinline creates massive tone through its semi-hollow body and dual Fender-designed Wide Range humbucking pickups.
Along wit nickel-plated hardware and a slick vintage-tinted gloss neck finish, player-friendly features include a comfortable "C"-shaped neck, a vintage-style Telecaster bridge, and 70's inspired headstock markings for an old school aesthetic vibe.
Find great deals on your favorite gear at Sweetwater.com >>


How Does the Squier Classic Vibe 50's Telecaster Sound?
The sound quality of the Classic Vibe 50's Telecaster Electric Guitar is unmistakably high-quality. With a full and powerful sound output, this guitar is capable of performing at home or at gigs.
One of the first places a manufacturer will cut costs is in the electronics. Not so in this case, we've found the pickups to sound remarkably close to the original design from decades ago producing a tone that is exceptionally on par with classic Tele tone.
If anything, the support controls – the pots and output jack specifically would be a worthy upgrade.
You may also decide to replace the thick pickguard with a thinner, period-correct piece as well. While having nothing to do with the sound quality, it certainly represents better. Plus if it looks that much better, you feel better about it too.
While the amplifier you purchase will impact the quality of sound, you can count on this guitar to provide high-quality tone and reliability as is.
What's the Classic Vibe Telecaster Build Quality Like?
There's no doubt that the Fender Musical Instruments Corporation – FMIC – has one of the best reputations on the market. In fact, Fender might be the most famous electric guitar manufacturer on earth. Their status is aided by their steadfast commitment to creating great guitar products that last.
The Squier guitar is thoughtfully made using a selected resonant pine body (like the original Esquire), 1-piece comfortable "C" shape maple neck, a traditional bridge with brass barrel saddles, and a signature single coil pickup configuration that's simple to use and service.

There's a reason this design continues to remain popular over 60 years after its inception – it lasts.
Playability is great. Strung with 9-42 gauge strings out of the box, it's easy to play and work through the control settings. Only two small complaints here:
The pots feel a little tight in their rotation which could slow you down should you want to make lightning fast changes, and
The finish on the fretboard in combination with the medium frets reduces the perceived fret height a touch.
Though the fretwork itself is impeccable and nicely finished, you might find you have apply a little more effort to get those big bends.
Squier Classic 50's Tele UPDATE:
In January of 2020, we had a most recent Squier Classic Vibe Telecaster production model come in for a setup. We were pleasantly surprised to find that the frets were taller – .043″ in height vs the previous .034″. This allowed for a much more playable guitar when bending notes, plus the notes themselves range a bit more true.
The other surprise was the use of a more traditional bone nut rather than the synthetic material – nice! Overall, these two improvements really help to push the guitar further into the realm of superior value for money.

Squier Classic Vibe 50's Telecaster in Review: Key Points
What We Like
One of the most iconic guitar designs on the market
Built from sturdy materials that will continue to perform in the future
The sounds are all there for what you'd expect from a Telecaster
One of the industry's best warranties to protect your investment
Left and right-hand models are available
A solid price point for the quality of the guitar


What We Don't Like
Like many stand-alone instruments, you'll still need to purchase additional equipment and accessories
The price might be a bit high for someone looking to enter the market
While quality is exceptionally high, some of the machined metal parts can be a little less than tight




Find great deals on Squier guitars at Sweetwater.com! >>
Our Verdict: Is the Squier Classic Vibe Telecaster a Good Deal or Not?
Should you say "yes" to the Classic Vibe 50's Telecaster?
Whether you're a new guitarist or a seasoned veteran, you're sure to find great value in the Squier Classic Vibe 50's Telecaster Guitar.
Out of the box, this guitar has all the functionality you'll need to perform in front of a large crowd or jam out at home while likewise boasting a solid warranty to back it up.
With a few modest upgrades, particularly in the supportive electronics, you can have a guitar that competes with instruments worth hundreds of dollars more. Now that's getting your money's worth!
If you're really looking to go upmarket, there are better options available, but purchasing a Squier gives you a great guitar with a significant history and a killer traditional look to boot.

Check Today's Squier Classic 50's Telecaster Price! >>
Build Quality

Sound Quality

Value Factor
Top Recommended Accessories