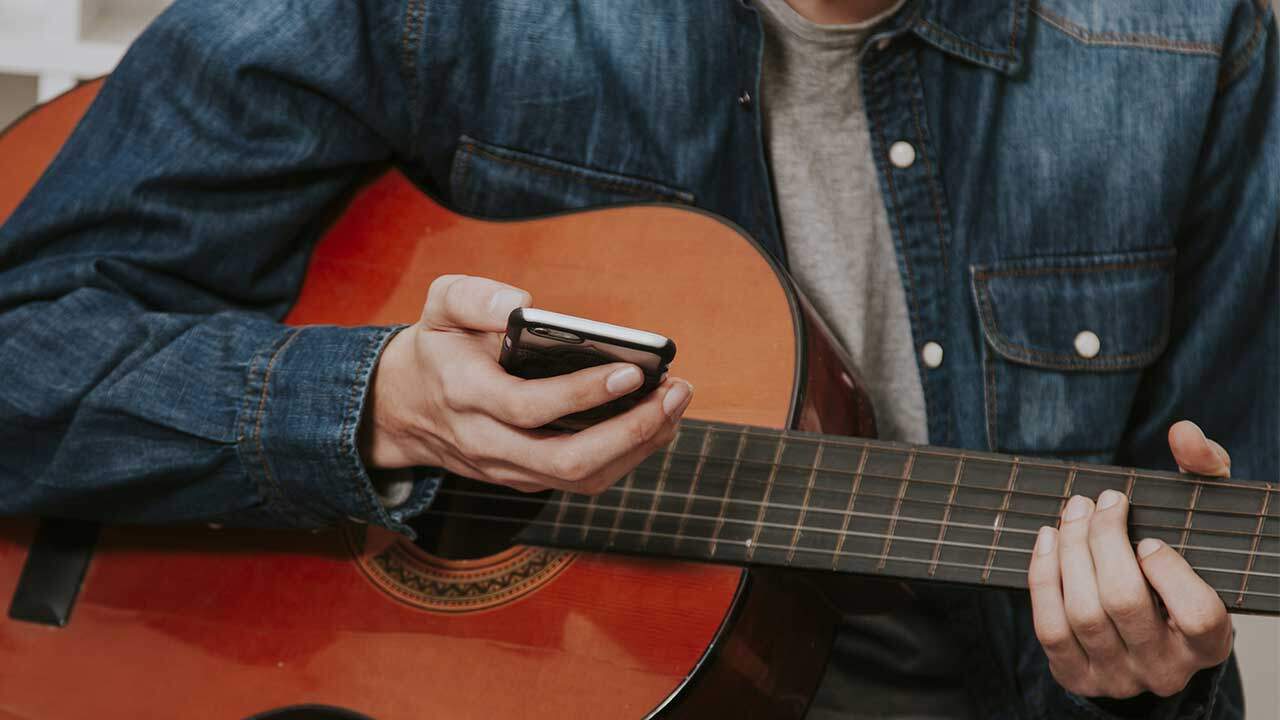 How to Learn Guitar Quicker with Apps
We're very lucky in that we can find help on almost everything on your mobile phone, including apps that accelerate how to learn and practice playing guitar. If you are interested in giving guitar a good shot, there are many apps that'll help you learn the basics as well as top techniques.
Below are the best guitar learning apps to get you going:
.

1. Coach guitar
This app is just tailor-made for that beginner who would want to play the guitar but has never held an instrument in their lifetime. Coach Guitar teaches using colors instead of using terms that may leave the learner confused. With this app, you can learn various genres of guitar playing such as rock, pop, alternative, metal, and country.
In addition, this app adds lessons every week; this makes it even more fun to learn different things on a regular basis.

2. Basic Guitar Lessons
Learning the guitar is a more difficult task for some, but this Basic Guitar Lessons app makes it easy. This app mainly focuses on a total beginner since it emphasizes on the basics of the playing the instrument. With this app, you don't really need any internet access to learn. This application includes the following features
• Basics of the instrument with an inbuilt tuner.
• Finger exercises to help in achieving speed.
• Easy playing guitar songs.

3. Guitar Lessons by Guitar Tricks
This app especially brings out clear lessons and a step by step instruction which make it even more interesting and fun. Whether you are a beginner or an advanced guitarist, this Guitar Tricks app will give just what you need to playing and practicing the guitar. When using this app you get the benefit of these features.
• A beginner learning system that ensures 50-100% fast learning.
• There are lessons for every skill and genre, including guitar chords and scales.
• Teaching over 600+ songs from big established artists like the Beatles, Stevie Ray Vaughn and many others.
• To access all this, and many more great features, you'll need a subscription to access the app, but it's affordable.

4. Real Guitar
The Real Guitar app is super easy and fun to use. This is an excellent application for those who do not play guitar or for kids to keep them engaged. It stimulates acoustic and electric guitars in a very sensible way on your screen whether it is a laptop or a tablet. This is an exceptional app that allows you to play along with live music. It's absolutely free and comes with amazing features such as;
• Three modes of play which are Easy chords, Normal chords, and solo.
• To enhance quality and experience, the app has the sounds of acoustic guitar with overdrive and clean electric guitar.
• The ability to export your records to mp3.
• This may be the best guitar learning app simply because of the features it offers.

5. Guitar Tuna
Guitar Tuna has various sounds such as bass, violin, ukulele, cello and many others. This app is super easy to use and it actually makes you feel as if an instructor is face to face with you. The Guitar Tuna app also has other tools such as a chord library. It has high ratings from those who have used it, and is very accurate.
All you need is to pluck the string on your guitar, with the microphone of your device, the app listens and shows you the note that the sound is registering with.
Thankfully, it can work in noisy areas, unlike many musical apps.

6. Ultimate Guitar Tabs HD
This is the rarest type of guitar app you'll find on the internet as it boasts over 1 million tabs and cords. If you fancy adding the vocal lines, Ultimate Guitar Tabs HD features lyrics and over 600,000 tabs and chords to choose from. It also gets bonus points as Ultimate Guitar Tabs can be accessed offline. The App has been highly praised by popular musicians.
Some selected tabs also come with playback. Other features include popular songs from latest releases which are added daily to keep the app super fresh. You can also navigate easily for a quick search through the app.

7. Guitar World Lessons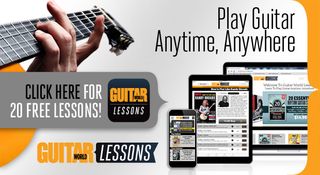 With the Guitar World Lessons app, you'll find hundreds of guitar lessons and choose from any genre. The artistic lesson teaches you to play the guitar like a pro. The search function allows a guitarist to search by the instructor, genre, or song.
Downloading the app is completely free but you have to pay for every lesson that you want to take. However, the lessons are very affordable and, in addition, the first lesson is absolutely free.


8. Justin Guitar by Four Chords
Justin Sandercoe is perhaps the world's best guitar teaching personality. This app has been developed with his expertise with entry level instruction and is best for those who are green at guitar; perfect for a total beginner.
• A number of exercises that will guide you well through the guitar, with detailed lessons that are given by the instructor.
• It's very popular since it has taught millions of users how to play the guitar.
• It offers over 25 instructional videos with 90 minutes in length.
• This app is highly recommended by the experts as well as regular users. The app is free, but it comes with in-app purchases meaning that you'll have to pony up a small fee to complete the guitar tutorial.

9. Learn Guitar Chords
The Learn Guitar Chords app is based on teaching the chords of the traditional guitar.
As a novice guitarist, you typically start the process by learning about chords. Chords are one of the fundamental building blocks of guitar playing. The Learn Guitar Chords is an app that focuses on these very basic principles.
This app offers 23 chords that you learn from and the advanced version where you can download more chords and learn more. It offers acoustic and electric music for the guitarist.

10. Guitar Chalk Interactive Builder Apps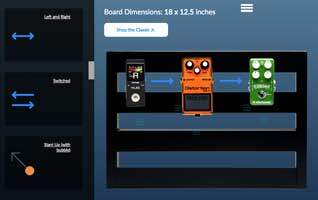 While they won't necessarily improve your playing, these Interactive Builder Apps from Guitar Chalk will certainly help take some frustration out of personalizing your own gear.
The Virtual Pedalboard Planner makes organizing your perfect board a breeze. Through the use a drag-and-drop interface, you can mix and match a wide selection of brand name boards and popular pedals. Plus there are handy signal flow icons to help you visualize how things will work in the real world.
For guitar mods, the Parts Customizer app is handy for those significant upgrades such as better pickups, bridges and other common parts. Plus you can check out unique products from other manufacturers you might not be familiar with.


Conclusion
Guitar learning can be challenging as it's not an immediate gratification process – but it's totally worth the effort. The learning curve can be solved by the above-listed apps that assist in making the lessons easy access, any where, any time on your favorite device. All you have to do is choose the best app along with your best acoustic guitar and keep on practicing until you play it like a legend.