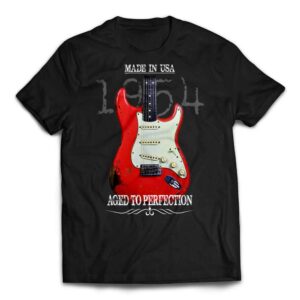 Aged To Perfection 1954 Fender Stratocaster Guitar T-Shirt
A sonic powerhouse based on real world feedback from musicians. Not only that but comfortable as hell to play thanks to it's refined, beautiful and accommodating curves.
If you appreciate iconic instruments, shapely guitars, and road worn guitars with a million untold stories just waiting to be heard… this is your opportunity to share history with an awesome custom designed t-shirt.
Show your passion for the real players out there.
Makes a perfect gift for the guitar player who appreciates vintage instruments!
Order Yours Today!

---
not rated
$

23.97 USD
Select options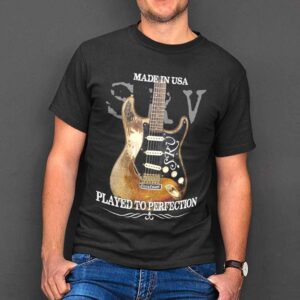 Stevie Ray Vaughan Number One Strat Played to Perfection T-shirt
If you're a Stevie Ray Vaughan fan, or love his prized Number One Stratocaster, you gotta have this shirt! The perfect tribute to one of the greatest blues guitar players to ever grace the planet.
Makes an excellent gift for any Stevie Ray Vaughan fan or guitar player!
Order Yours Today!

---
not rated
$

22.97 –

$

25.97 USD
Select options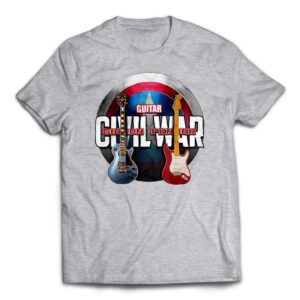 Avengers Civil War Custom Guitar T-Shirt
United we stand, Divided we fall.
Who's side are you on?
Now available for a limited time only. A fantastic T-Shirt with a 100% original design printed in and shipped from the USA.
Show your passion for legendary guitar brands that have been competing for decades. Wear it with pride.
Select your color and size below and then click "add to cart" to order.
Order Yours Today!

---
not rated
$

23.97 USD
Select options