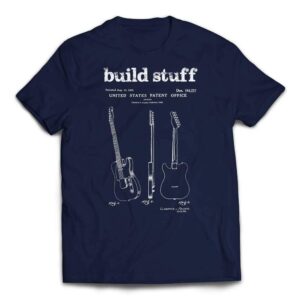 Build Stuff Fender Guitar Patent T-shirt
If you build it, they will come. And they came in droves. Leo Fender's vision of a working musician's guitar struck a chord with the public like never before. He knew what they wanted and he knew how to build stuff. Enjoy this early Fender guitar patent recreation on an awesome quality t-shirt for your very own.
Order Yours Today!

---
not rated
$

23.97 USD
Select options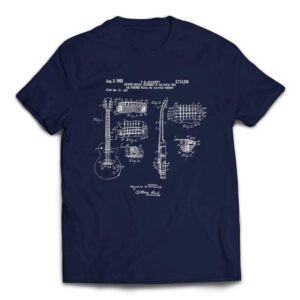 Gibson Les Paul Patent Guitar T-shirt
Sharp lines and perfect design illustrate this iconic patent inspired guitar t-shirt. Great for engineers and any guitar player who has a passion for exactness and precision.
Makes a great gift for any organized guitar player.
Order 1 Today!

---
not rated
$

23.97 USD
Select options