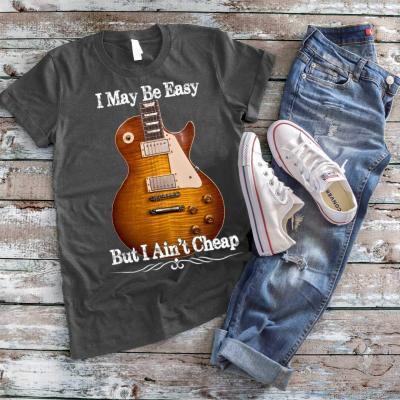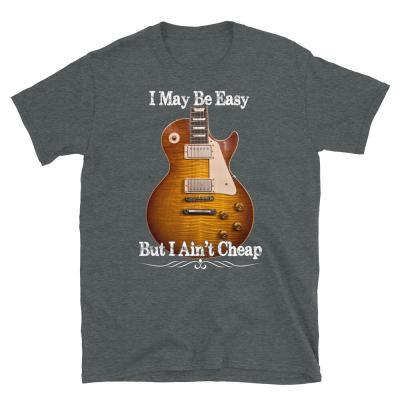 I May Be Easy Classic Les Paul Guitar T-Shirt
I may be easy, but I ain't cheap. Sometimes, amazing guitars will command equally amazing prices. A vintage Les Paul, and its most recent faithful incarnations are no exception. Celebrate the richness of this iconic instrument with your very own inspired guitar tee!
Order Yours Today!


---
not rated
$

23.97 USD
Select options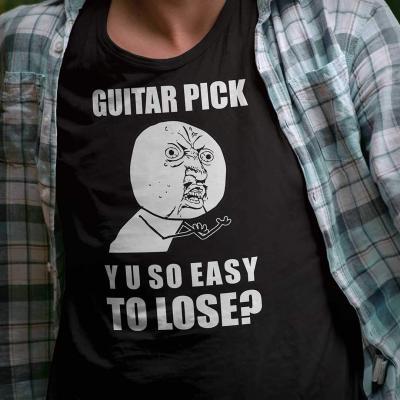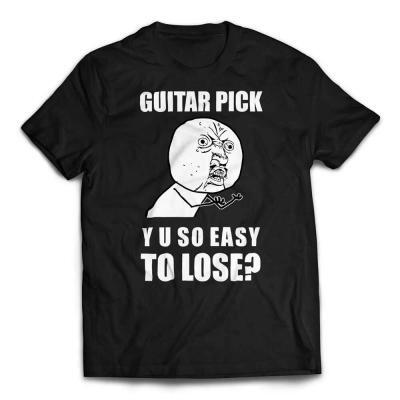 Guitar Pick, Y U So Easy To Lose T-Shirt
In the washing machine?, under the couch cushions, inside the Caramilk bar?…
Who knows where these things, our guitar picks, wind up when we can't find them. When you drop one, you swear you saw it bounce in one direction, but I'll bet you have to take a trip to China to find it.
If you have a sense of humor, enjoy this shirt – because you know…
Order Yours Today!


---
not rated
$

23.97 USD
Select options