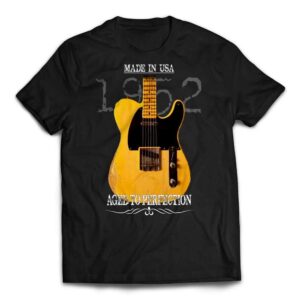 Aged To Perfection 1952 Fender Telecaster Guitar T-Shirt
Refining a legend. From the humble beginnings of the Broadcaster, Leo's vision of the working man's workhorse guitar presented on the perfect practical working man's backdrop – the Telecaster.
Since 1952, this affordable, iconic all-around solid performer has stood the test of time and has covered virtually every style of music imaginable. Celebrate the Telecaster history with your best new favorite Fender Guitar T-shirt.
Makes a perfect gift for guitar players!
Order Yours Today!

---
not rated
$

23.97 USD
Select options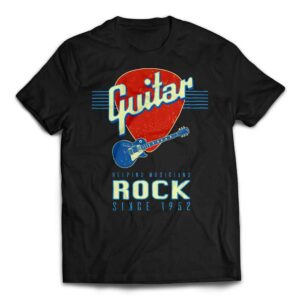 Awesome Guitar Helping Musicians Since 1952 Classic Rock T-shirt
This is a great classic themed rock guitar t-shirt that comes in a multitude of colors. The vintage styling says it all. Inspired by retro cool vibe of the year 1952 when a true rock legend instrument was born.
Makes a great gift for any guitar player who appreciates vintage vibe.
Order Yours Today!

---
not rated
$

23.97 USD
Select options