Where would we be without friends?
Find some of the most interesting musical entrepreneurs on the planet right here. Enjoy :)
---

Please check out Scott Marquart's superb collection of custom, fresh made strings. Made with quality materials and genuine care. Tone That Lasts. Custom, handmade guitar strings. Nashville, TN, USA.
The difference: Quality craftsmanship. Fuller tone. Lasting playability. Stringjoy.com
---

An awesome resource for product reviews and helpful articles for beginner to intermediate guitar aficionados. A long time guitar player himself, Josh also has an extensive background in the music biz and knows what he's talking about from experience.
Looking for excellent guitar-centric information? check out GuitarAdventures.com
---


Need a piece of gear that you just can't find anywhere else? Need to talk to someone about it who knows everything, I mean EVERYTHING, about the coolest gear on the planet?
Scott knows his biz, takes care of his clients, and he's a nice guy to boot :)
Find what you're after at Axe And You Shall Receive.
---

Musician Tuts is a tutorial hub for musicians. From instrument lessons to guides and tutorials about music production, Musician Tuts aims to contribute to the music community through helping musicians learn skills to better their craft.
Learn more about Musician Tuts.
---

Careers in the music industry are very rewarding and our mission is to provide unbiased and helpful information on everything there is to know about getting started.
If you're looking for the best information on music, sound or audio engineering careers, plus reviews on the best music production equipment you've come to the right place.
Learn more about Melodic Exchange.
---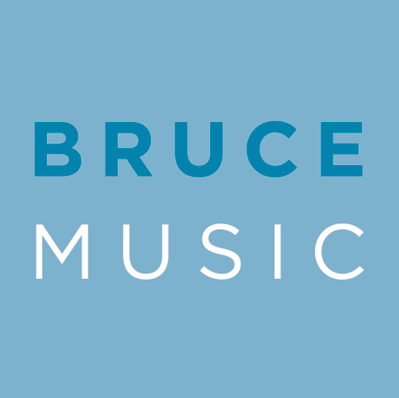 Guitar Lessons London. At Bruce Music we provide Guitar lessons, Bass Guitar lessons and Ukulele lessons to students anywhere in Greater London. We also offer Guitar lessons throughout the surrounding counties, covering all of South East England.
At Bruce Music: Guitar Lessons London we teach students of all ages, all abilities and any experience level.
Learn more about Bruce Music.
---

Tabs4Acoustic.com – Guitar lessons with Acoustic guitar tabs and chords
---

Transcribe! – software to help transcribe recorded music
The Transcribe! application is an assistant for people who want to work out a piece of music from a recording, in order to write it out, or play it themselves, or both.
---

At New Violinist, you'll find great reviews on beginner violins, beginner violin outfits, helpful accessory and buying guides plus resources to help you make informed decisions.
---

Guitar Secrets, Lead Guitar Made Easy and free online guitar lessons. It's time to learn right, become a Gold Level Member today and learn to Rock!
---
GuitarToneMaster.com

– Find the perfect Jam & Backing Track
Search a library of 1000+ free jamtracks and find the right track. You'll always find something amazing!
---

Just starting to hit the skins? NewPercussionist.com provides some of the best drum set reviews and helpful advice a new drummer will find anywhere.
---

Know Your Instrument – this is a great site to learn more about guitars and ukes. You can find some in depth buying guides which will help you pick the right guitar the next time you buy.
---

FaChords Guitar Lessons & Software. Tips, tools and strategies to skyrocket your guitar playing. If you want to learn how to play the guitar, or just improve your skills and knowledge, check out Gianca's great guitar resources!
---


Applied Guitar Theory is geared toward beginner guitarists or those new to exploring music theory on the guitar. Chad put a lot of time and attention toward creating clean diagrams and concise lessons for this great resource that make it easy to understand and apply theory to the guitar.