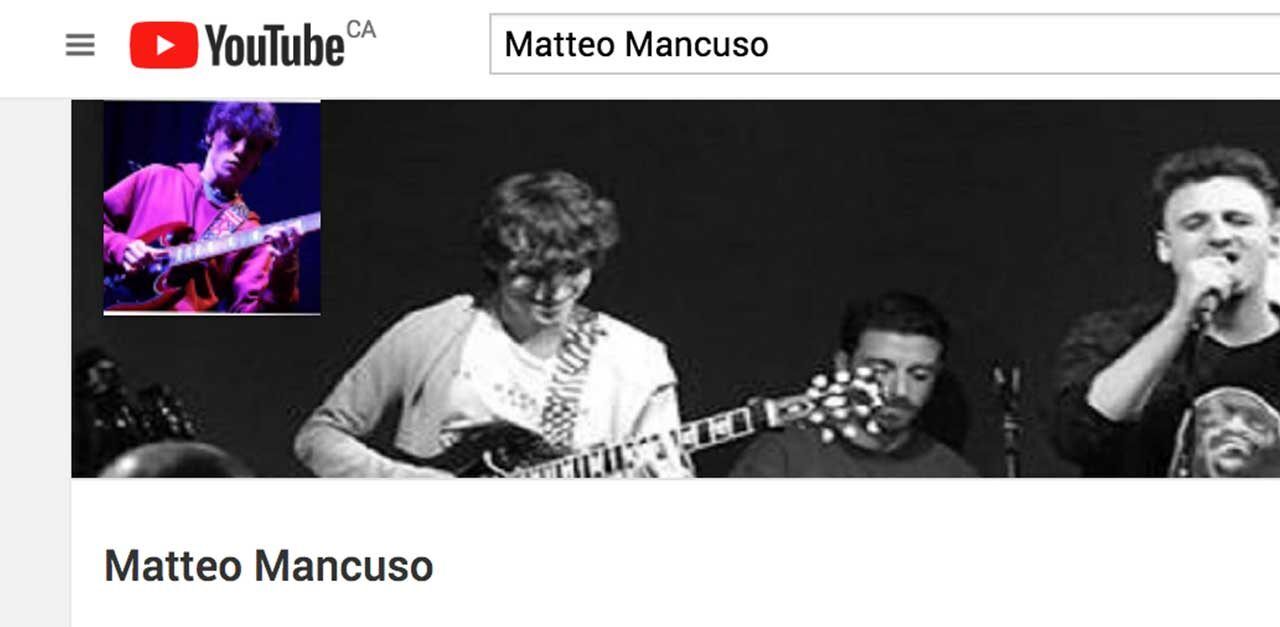 Meet the Early Matteo Mancuso:
Suonare in play-back è molto più divertente!➢➢➢YouTube Channel: https://www.youtube.com/channel/UCVAE3R1A1Ketudt-0-idAUg

Posted by Matteo Mancuso on Sunday, March 15, 2015
Suonare in play-back è molto più divertente!
Posted by Matteo Mancuso on Sunday, March 15, 2015
This young guitarist from Italy seems to be fairly new as is evident by his age – looks to me to be in his late teens. Not a whole lot to go on at the time of this writing as his YouTube channel featuring only a handful of videos looks like it's just getting setup.
He's the consummate bedroom guitar player.
And like every guitar player you have to start with a reasonably good guitar, an instrument that fits your budget and minimizes frustration as you develop your abilities.
But the talent! Un-freaking-believable!
This young guitarist is insanely fluid and very natural in his execution.
Yes the video quality is crappy, and he's playing covers. But the talent is still evident.
For the most part he's using what would seem to be a recent edition of a fine Gibson SG. Excellent instruments that tend to have a very fine action, not to mention wicked access to the upper frets.
Some fine SG guitar choices to start with:
Watch his approach with his fingers here– he's absolutely in touch with the guitar, very much in tune with the instrument – no pun intended:
How does Matteo play guitar so well?
Matteo's technique also seems to come from a place more intuitive than pre-programmed.
I've known some incredible musicians that have this capacity, it's a gift that's hard wired right into their DNA like an animal instinct. Eddie Van Halen also comes to mind, though his approach tends to be more from a position of brute force.
They all have the ability to just DO IT.
Their thought process is unencumbered by actual thinking.
Meanwhile, the rest of us are struggling just to patch together a few coherent phrases that sound like we know what we're doing.
Take a moment and check out some of his other videos HERE.
Amazing to watch.
If you have any crazy guitar related items you'd like to mention, please leave a comment or a link below.
The world needs more guitar fuel!
Meet Matteo Mancuso's Latest Band: